SEFIK KABAS was born into an artistic family in Turkey. After a decade of studies in the United States and Scotland, Sefik gained a greater perspective of the world, while majoring in sculpture at the Maryland Institute College of Art in Baltimore, and in glass blowing at Edinburgh College of Art. He spent his summers in Istanbul working in the family's Jewelry Studio, one of the top-known jewelry brands at that time. These summers were also the foundation of his love affair with jewelry design that led to the beginnings of his own brand TARU jewelry, bringing tradition into small sculpture.
"Art has always been part of my life," says Sefik. One of his early influences include the late, renowned painter, sculptor Ozer Kabas. Sefik used to watch his uncle Ozer at work in his rooftop home studio, swinging his antique jewelry casting pot as the metals cooled, while telling stories of Old Istanbul and the many faces of the sea. Sefik's interest in archeology is reflected in many of his art jewelry.
One of the most striking features of TARU jewelry is the level of handcrafted detail embodied in each piece. But the TARU jewelry collection is no ordinary jewelry. Capturing a magical and mythical energy, each piece carries a story that reflects far more than meets the eye.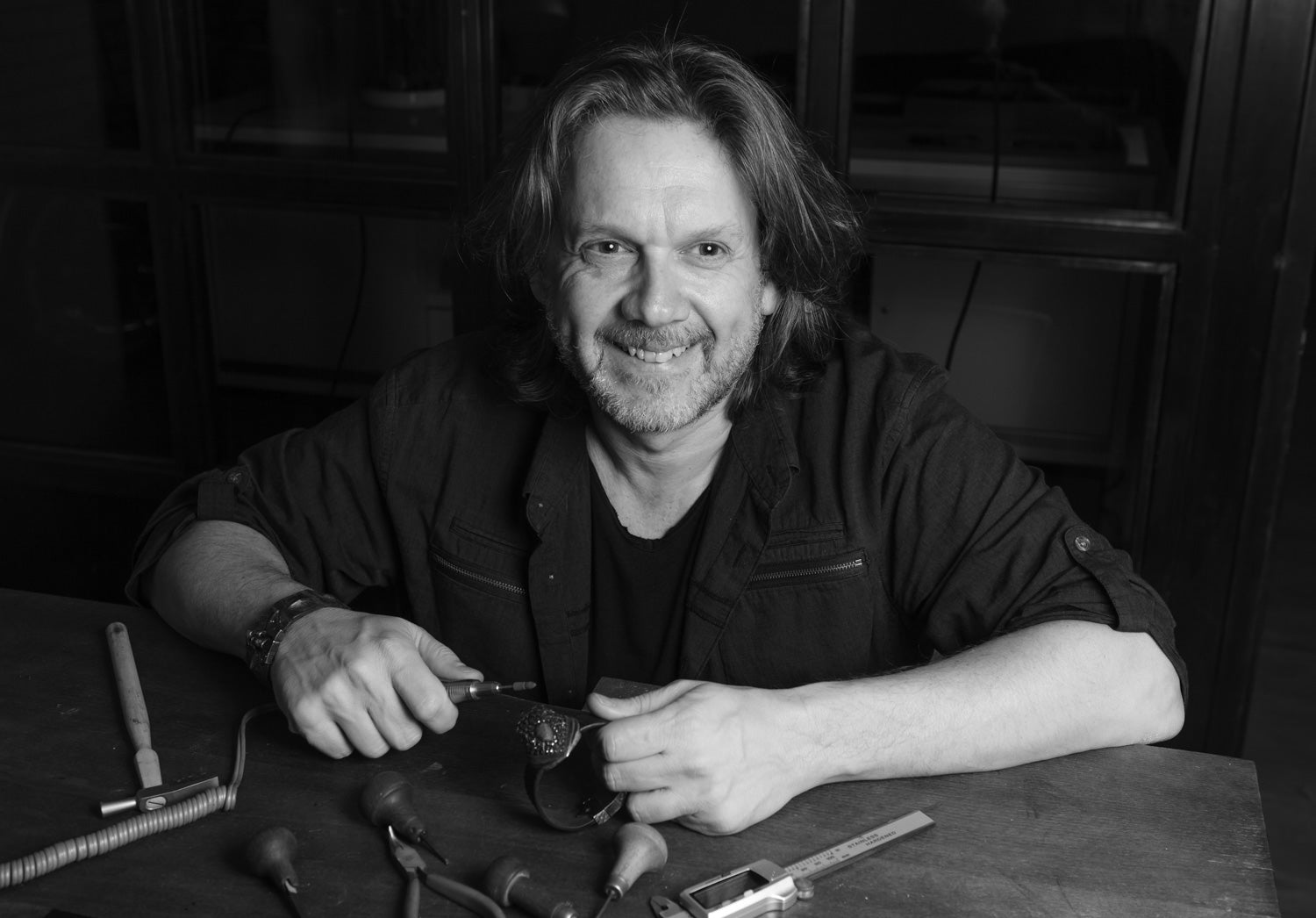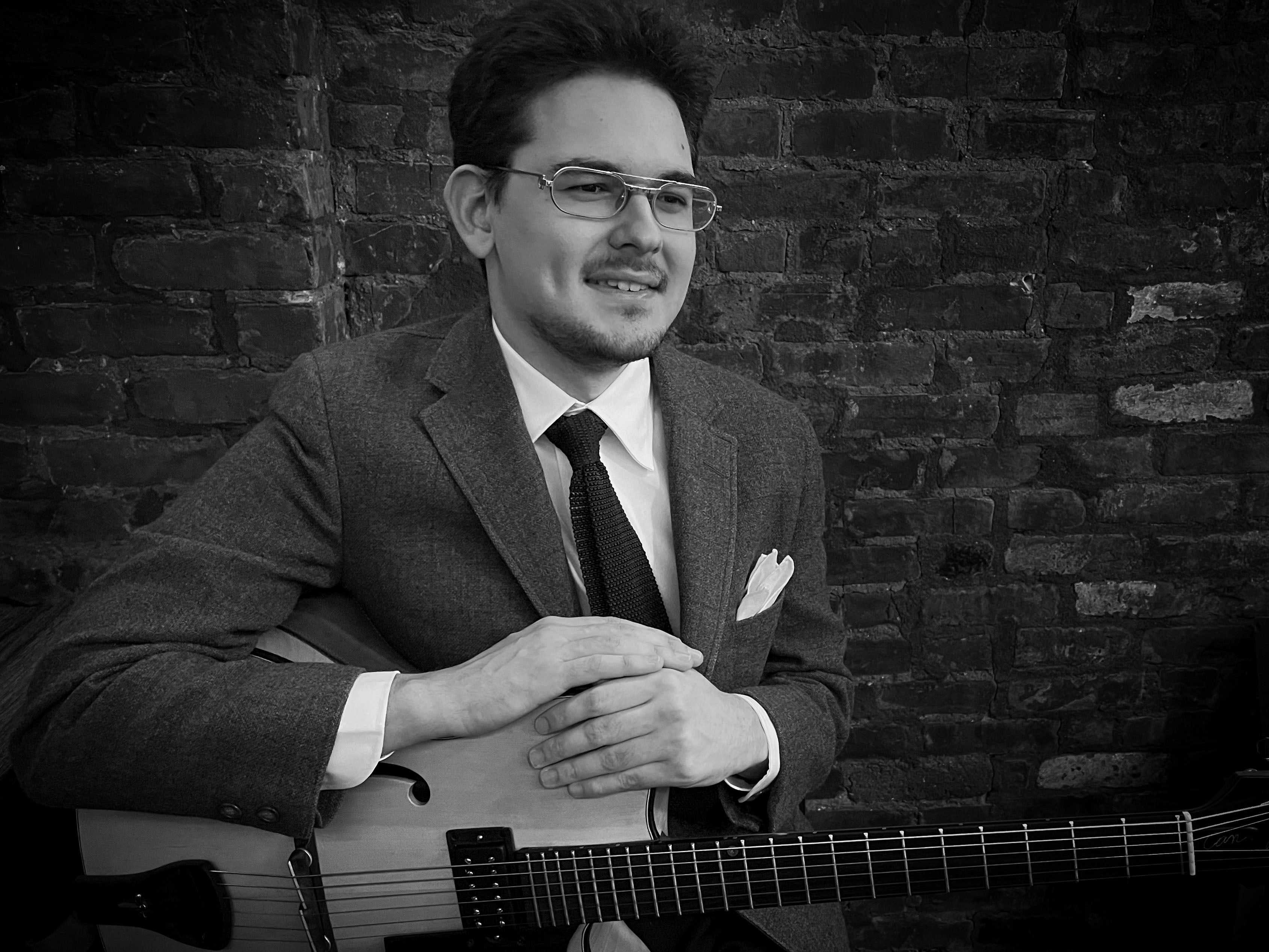 CAN KABAS was born in the United States. From early age, he has been fascinated by jazz, and considers the music of Charlie Parker and Barry Harris to be a significant part of his enthusiasm. He is currently on the final year of his studies at the School of Jazz, The New School in New York.
Can's curiosity and appreciation towards fine arts and handcraftsmanship is what led him follow the artistic family tradition. He is currently involved in the artistic design, development, sales, and social marketing of TARU Jewelry.
In 2021, Can and Sefik decided to combine their love for jewelry and jazz to create a custom archtop guitar, unique to TARU. As with all the jewelry pieces of TARU, it was to be completely handmade while including the signature TARU Owl design set on the headstock. Symbolizing 'Wisdom,' the owl was the immediate choice for Can. "It reminds me of my aspirations and the people I look up to. They are the ones who always strive to be the most humble and knowledgeable in their life and field of work," he says. As he has been inspired, Can desires to pass on his creations to others in this cycle of life.
CAN'S BESPOKE ARCHTOP GUITAR
CAN'S BESPOKE ARCHTOP GUITAR is designed and handmade in collaboration with TARU Jewelry and luthier BRIKEN.
The body is carved from a single piece of solid ayous wood, and the archtop is made from solid spruce wood. TARU's OWL, with natural gems, is set on the headstock, whereas the LABRYS logo is set on the tailpiece. Both are made of rosewood, as well as the fretboard, bridge, and the pickguard. The guitar is hand-finished with traditional french polishing, and the pickups are custom made to suit Can's sound.