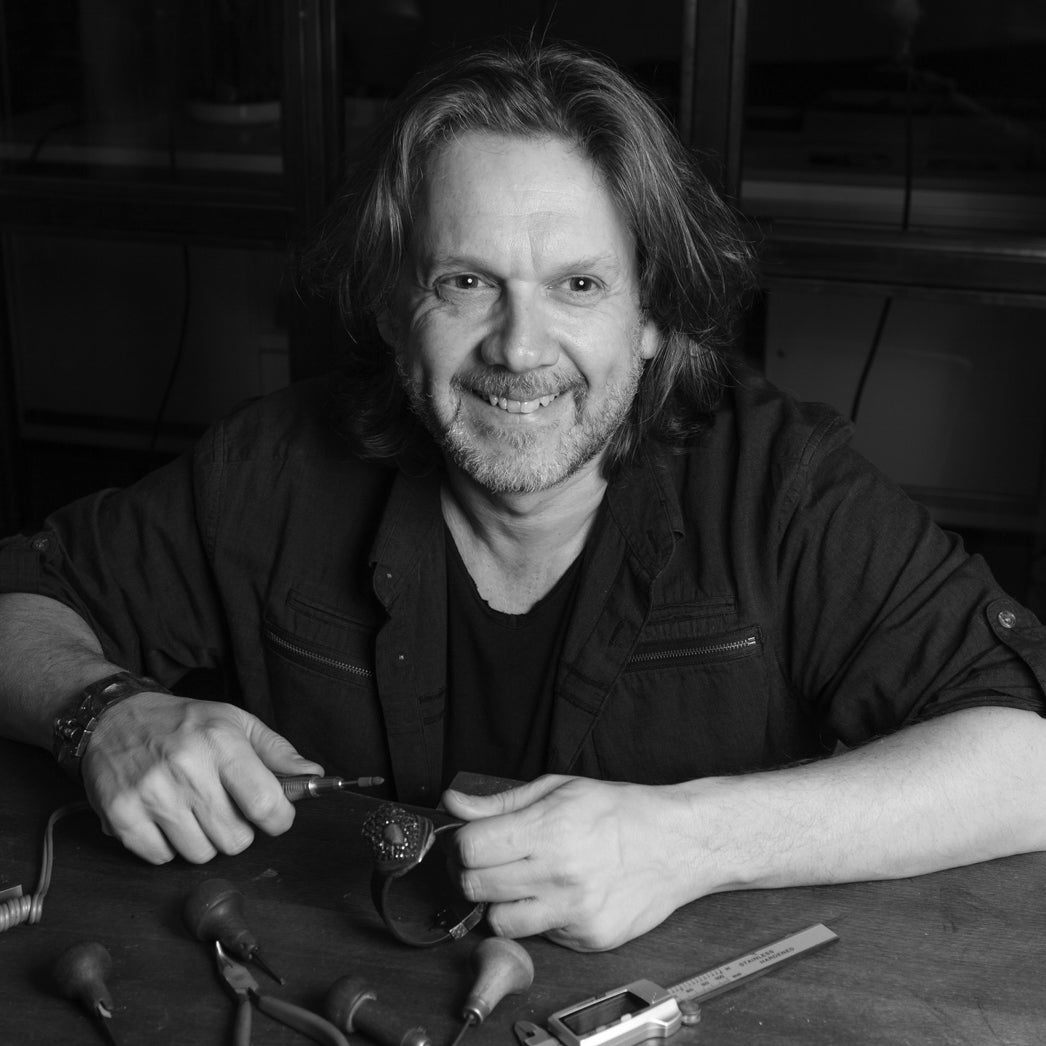 ARTIST
SEFIK KABAS was born into an artistic family in Turkey. After a decade of studies in the United States and Scotland, Sefik gained a greater perspective of the world, while majoring in sculpture at the Maryland Institute College of Art in Baltimore, and in glass blowing at Edinburgh College of Art. He spent his summers in Istanbul working in the family's Jewelry Studio, one of the top-known jewelry brands at that time. These summers were also the foundation of his love affair with jewelry design that led to the beginnings of his own brand TARU Jewelry, bringing tradition into small sculpture.
"Art has always been part of my life," says Sefik. One of his early influences include the late, renowned painter, sculptor Ozer Kabas. Sefik used to watch his uncle Ozer at work in his rooftop home studio, swinging his antique jewelry casting pot as the metals cooled, while telling stories of Old Istanbul and the many faces of the sea. Sefik's interest in archeology is reflected in many of his art jewelry.
One of the most striking features of TARU Jewelry is the level of handcrafted detail embodied in each piece. But the TARU Jewelry collection is no ordinary jewelry. Capturing a magical and mythical energy, each piece carries a story that reflects far more than meets the eye.
Click for More