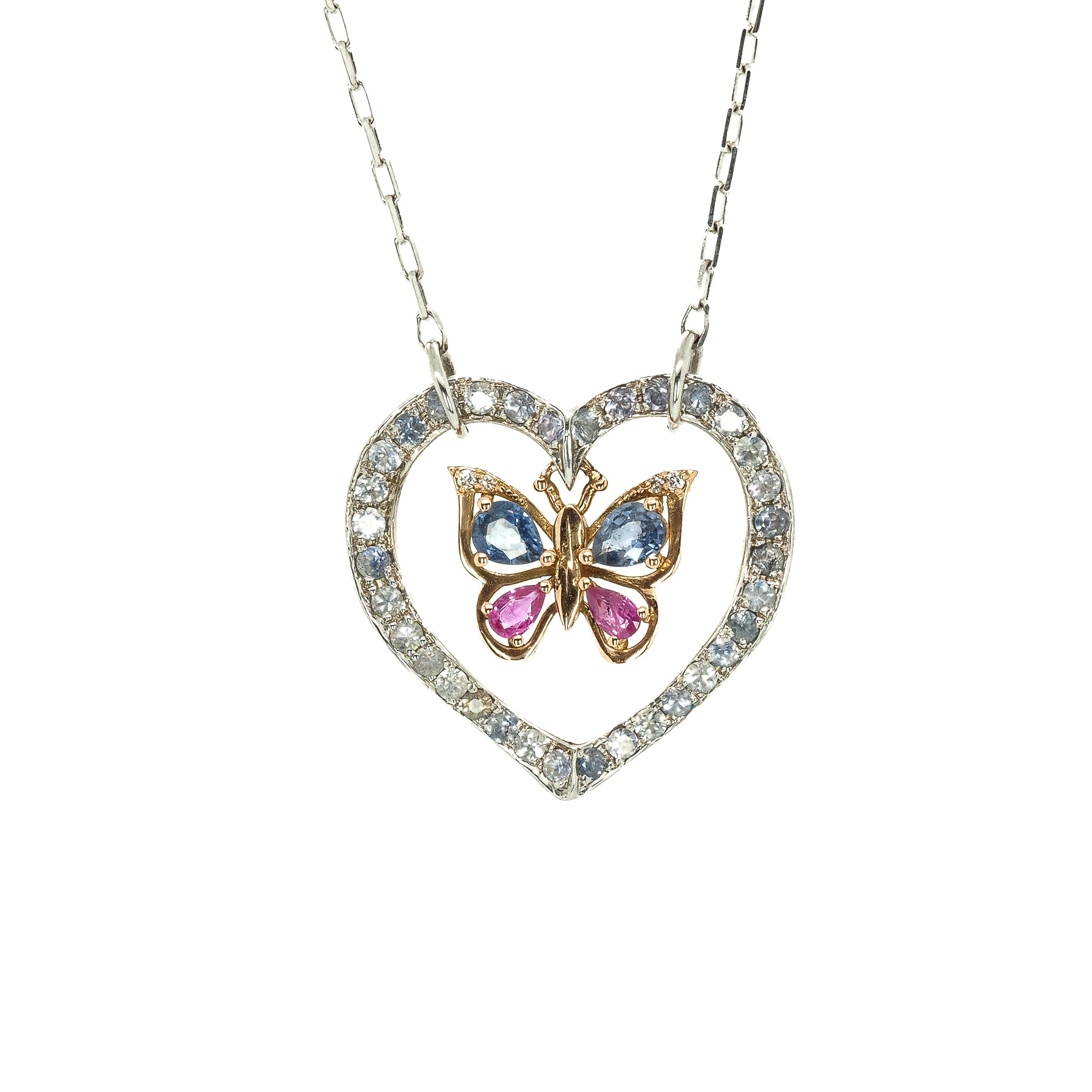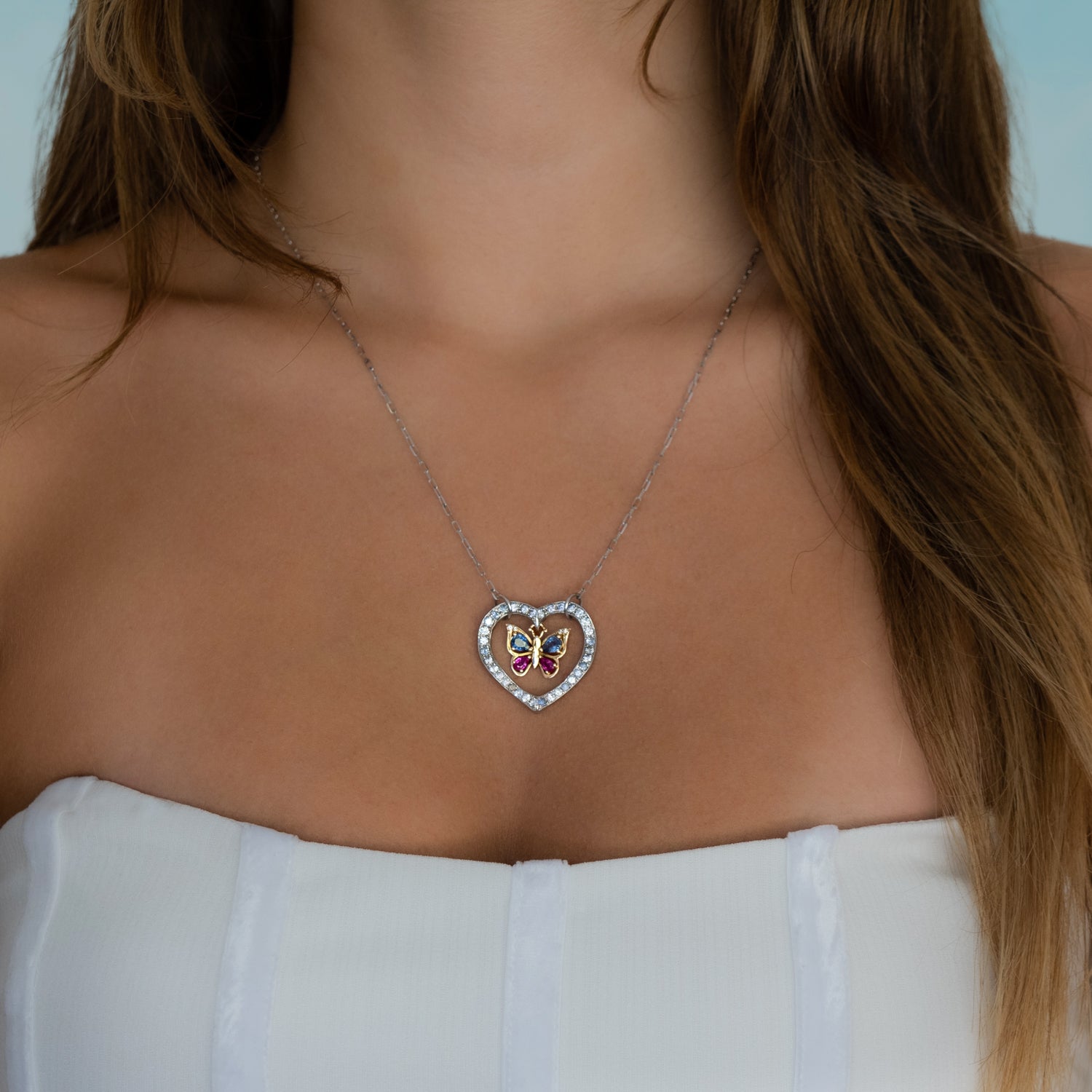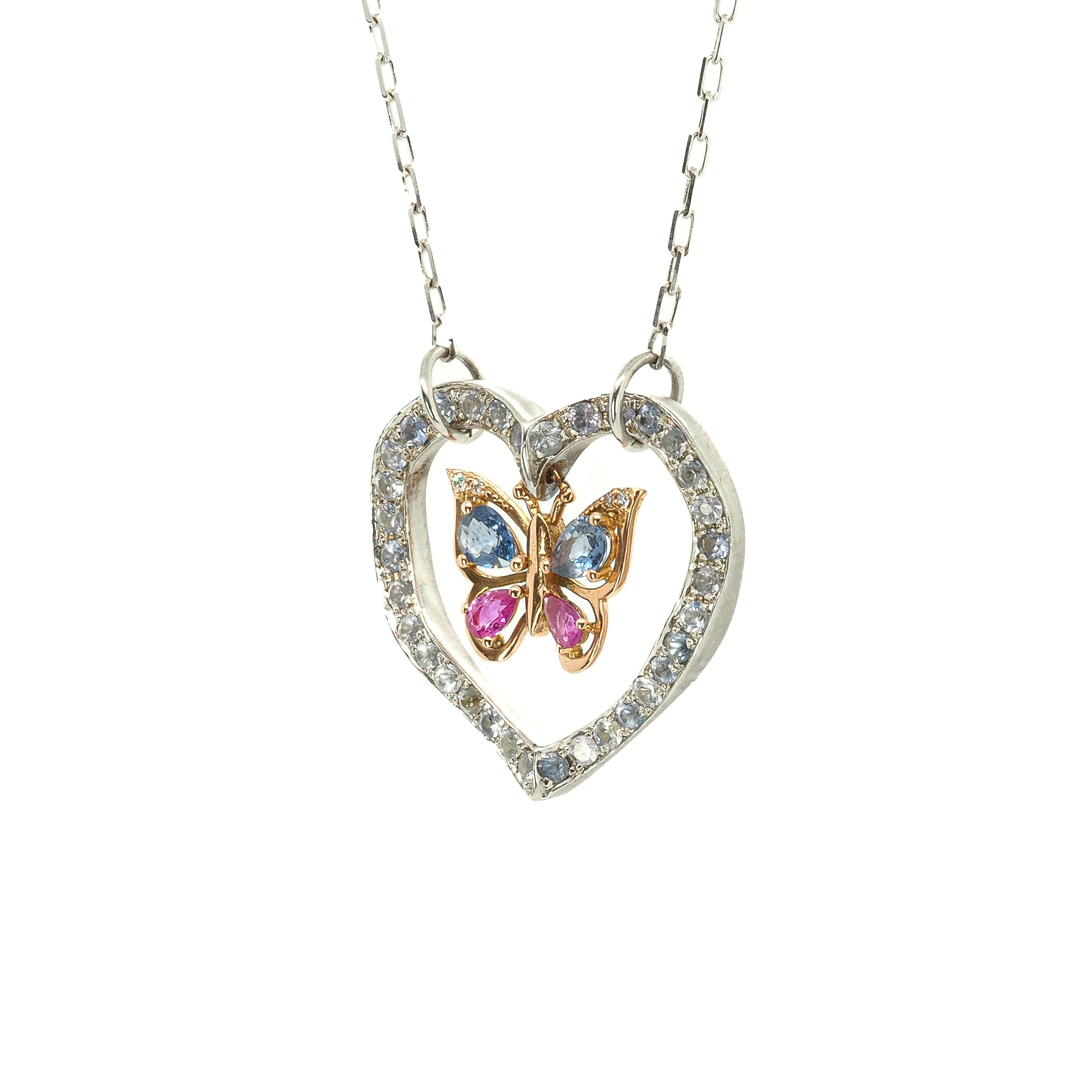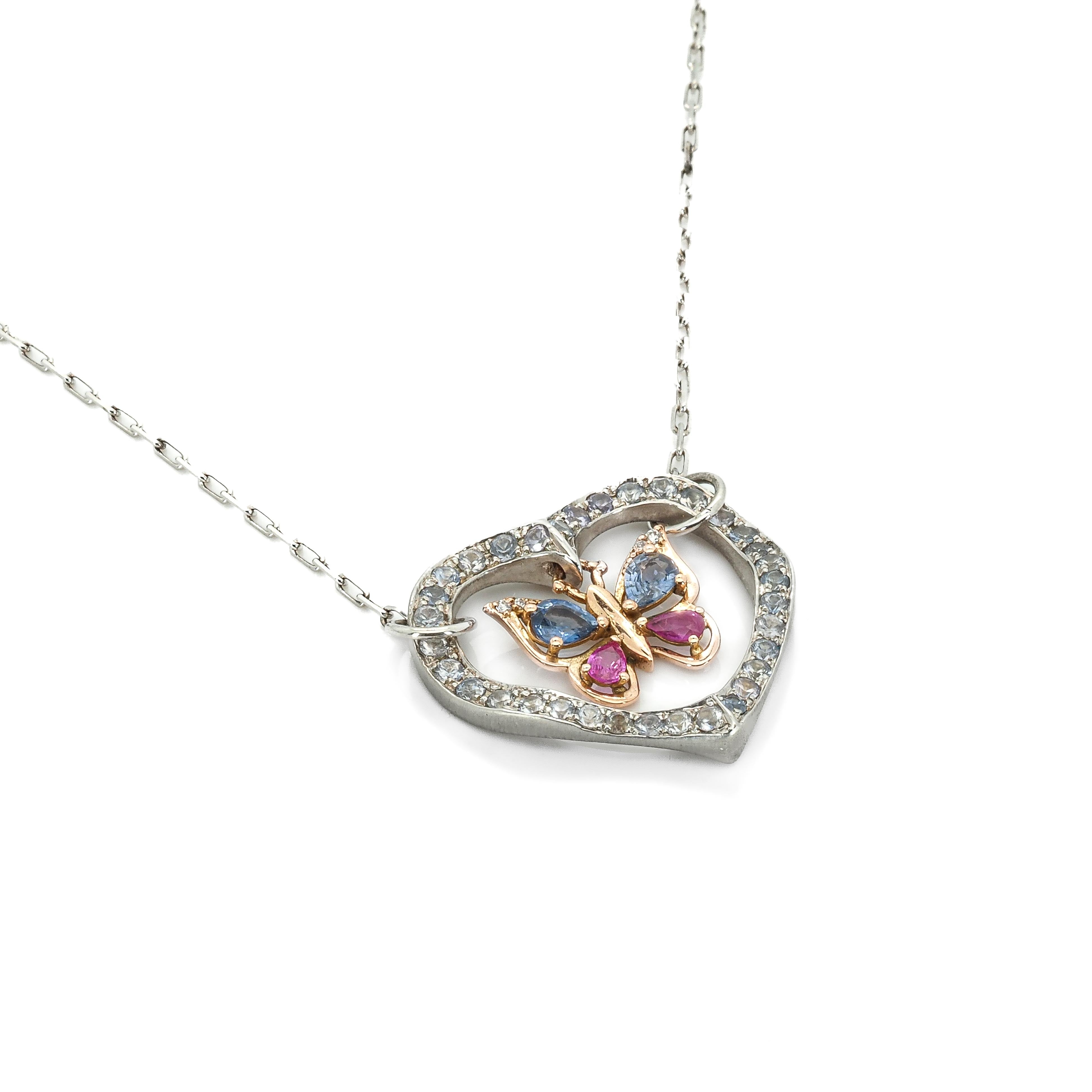 Heart and Gold Butterfly Necklace with Sapphires
This beautiful necklace features a heart and butterfly design that is both delicate and striking. The butterfly, a symbol of transformation and change, is crafted from 18K rose gold and adorned with glittering sapphires and rubies. The butterfly hangs gracefully within a heart-shaped pendant, which is crafted from sterling silver and features a sapphire face.

Butterflies are often seen as a symbol of hope and new beginnings. Their beauty and delicacy remind us to appreciate the small things in life and to embrace change. The butterfly's dance, as mentioned before, reflects the need for movement and change, and how it can lead us to our next phase of being. The heart symbolizes love, emotions and passion and when combined with the butterfly it represents the growth of love, emotions and the journey of transformation.


Heart & Butterfly necklace
● ice blue sapphire: 2.01 cttw
● blue sapphire pear shape: 0.69
 cttw
● ruby pear shape: 0.34 cttw
● white diamond: 0.04
 cttw
● 18K rose gold and sterling silver
necklace length: 22.00" (55.00 cm) / 20.00" (50.00 cm) adjustable
heart pendant size: 1.10" x 1.10" (2.80 cm x 2.80 cm)
---
Share