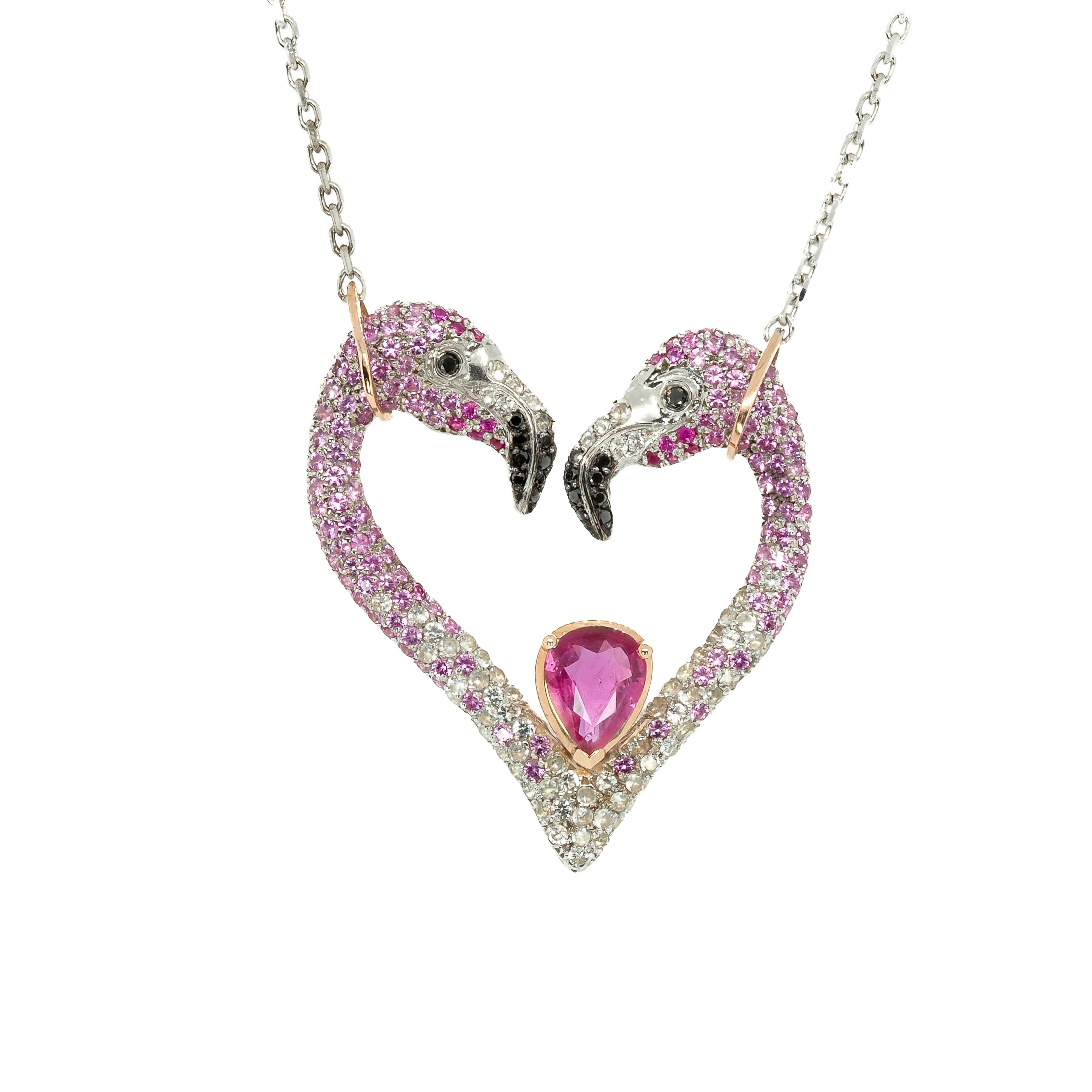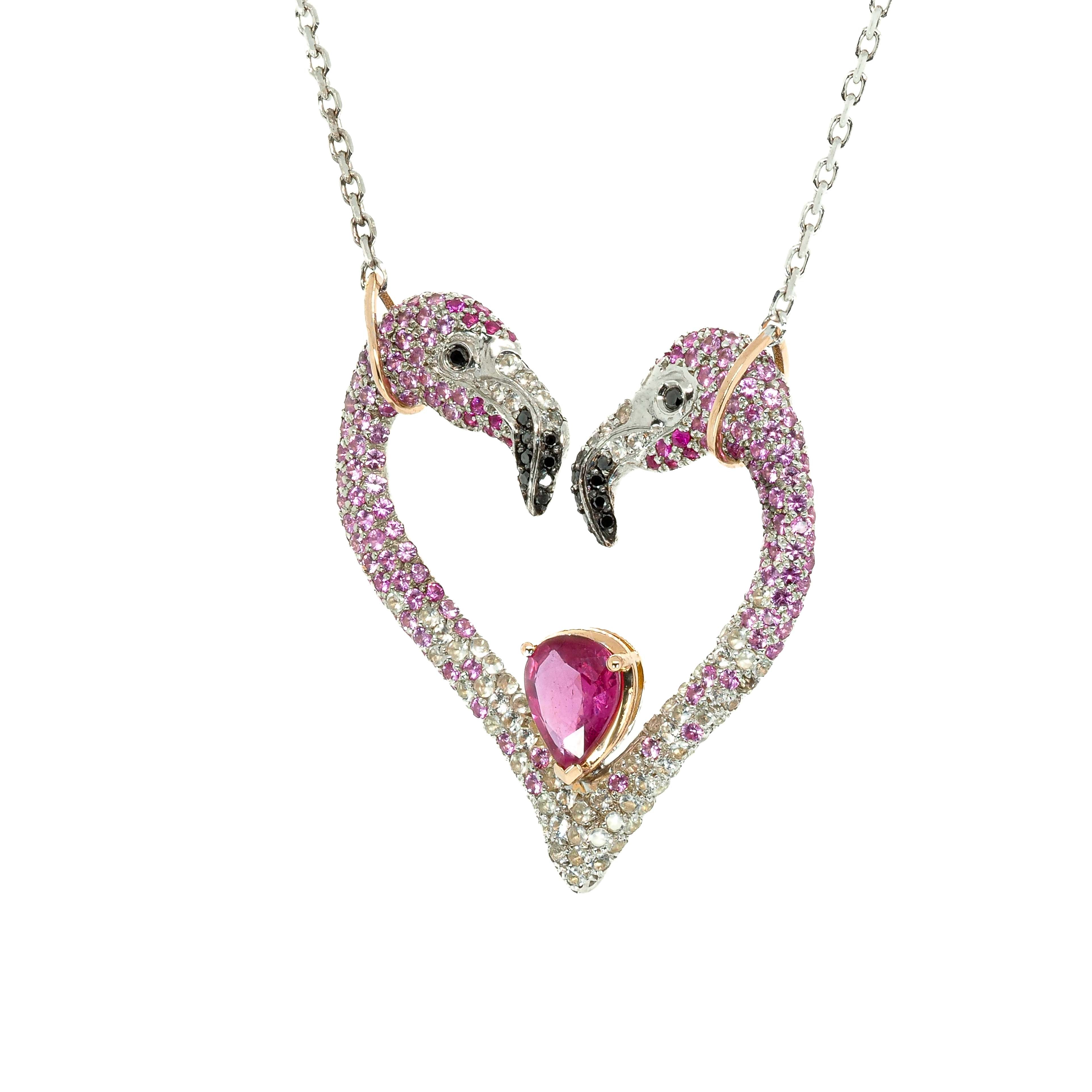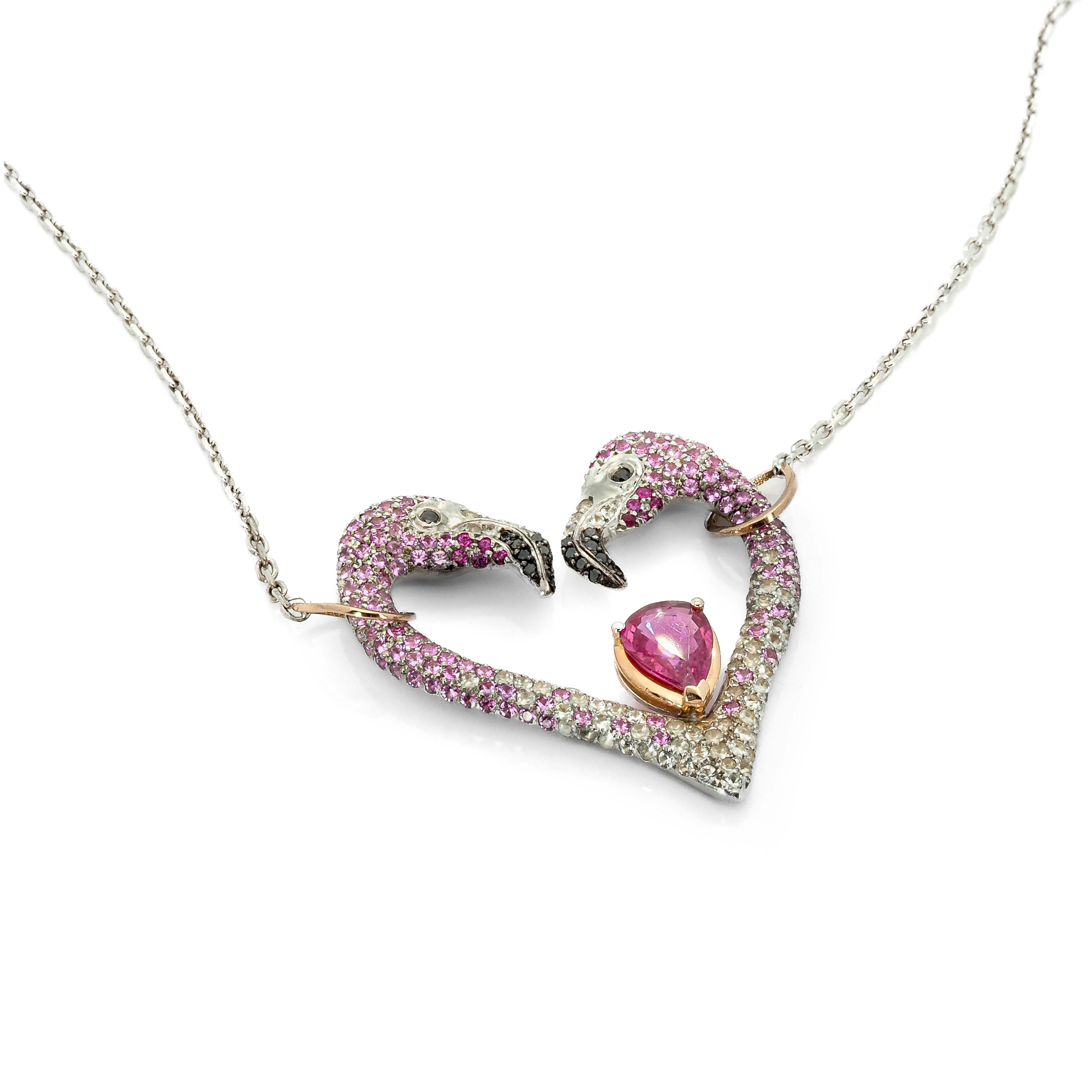 Flamingo Heart Necklace with Sapphires and Diamonds
The Flamingo Heart Necklace in 18K rose gold and sterling silver is a unique piece of jewelry. The design features two flamingos forming a heart shape, encrusted with pink and white sapphires. The center stone, a ruby framed in 18K rose gold, represents passion and strength, making it a perfect symbol of a deep and enduring love. The black diamonds used for the flamingos' eyes and beaks add a touch of elegance, making it a perfect accessory for any occasion.


Flamingo Heart necklace
● pink sapphires: 1.97 cttw
● white sapphires: 0.89 cttw
● black diamonds: 0.15
 cttw
● ruby pear shape center gem: 1.24
 cttw
● 18K rose gold and 
sterling silver
necklace length: 18.00" (46.00 cm) / 17.00" (43.50 cm) / 16.00" (41.00 cm) adjustable
pendant size: 1.30" x 1.45" (3.30 cm x 3.70 cm)
---
Share
THE FLAMINGO
Flamingos have been associated with a variety of symbolic meanings throughout history. In many cultures, the bird is seen as a symbol of grace, balance, and self-confidence. The bird's distinctive pink plumage is often associated with love, passion, and joy.

In some cultures, the flamingo is seen as a symbol of good luck and prosperity. Its striking appearance is said to bring positive energy and good fortune to those who possess it.

Flamingos are also known for their social nature and strong family bonds. They are often used as symbols of unity, loyalty, and companionship.

In art and literature, the flamingo is often depicted in a whimsical and playful manner, symbolizing the joy of life and the importance of embracing one's individuality.