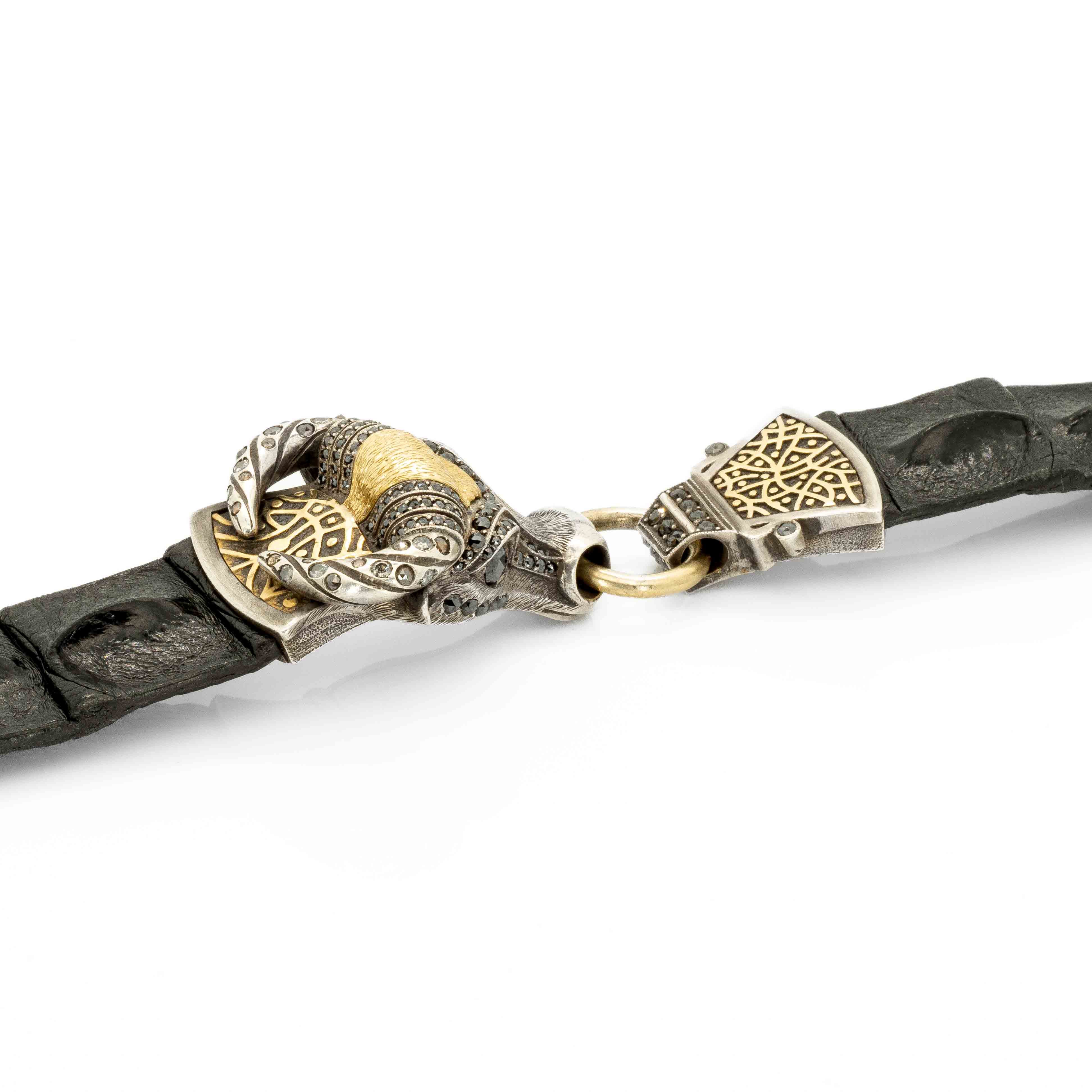 Bull Bracelet with Diamonds
The bull bracelet is a stunning piece that exudes strength and power. Crafted from 18K yellow gold and silver with black and brown diamonds, it features the symbol of a bull prominently displayed on the front.
The bull, an animal often associated with the zodiac sign Taurus, represents determination, stability, and persistence. These qualities are reflected in the design of the bracelet, which is both bold and elegant.
The intricate details of the bull are masterfully executed, with its muscular form and fierce expression capturing the essence of this majestic animal. 
Bull bracelet
serial number 
T185
● 
black diamonds: 3.22 cttw
● 
brown diamonds: 0.35 cttw
● champagne
 diamonds: 0.53 cttw
● 
18K yellow gold and
oxidized sterling silver 
bracelet length: 8.00" (20.00 cm) custom length available
---
Share
THE BULL
From the earliest of times, the bull was considered a divine animal and was a symbol of the moon, fertility, rebirth, and even royal power for many cultures. The horns of the bull represented the crescent moon. The sacred bull, whose elaborate portrayals were found at Çatal Huyuk as early as 7000 BCE, shows that their religious beliefs were focused on rebirth.