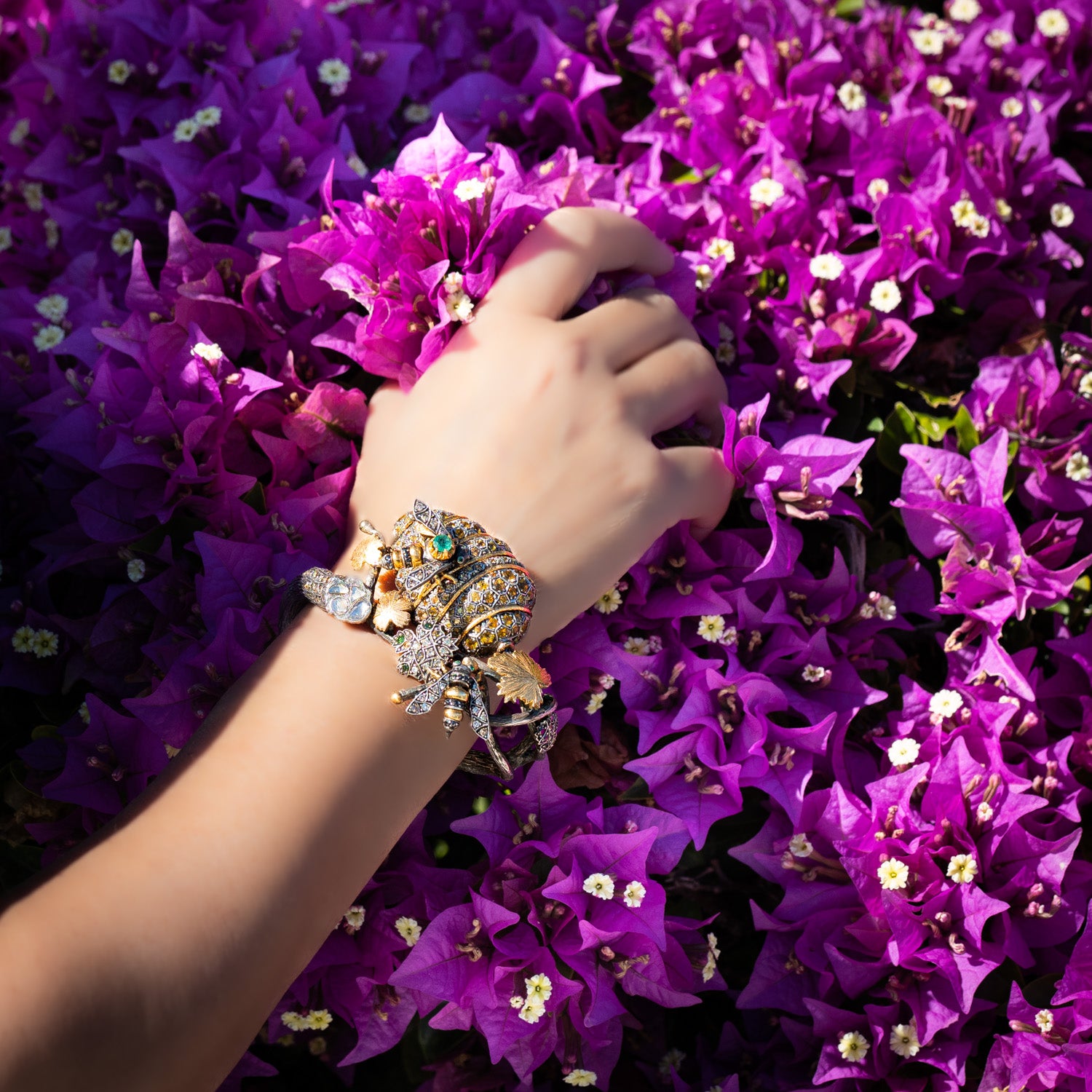 Queen Bee Bracelet with Diamonds and Sapphires Signature Series
The Queen Bee Bracelet features a beehive pendant made with sparkling yellow sapphires, 18K gold, and sterling silver. The hive serves as the centerpiece of the bracelet, surrounded by colorful diamonds in various cuts. There are two bees perched on the bracelet, one of which is the queen bee, distinguished by her emerald crown. The queen bee is resting on the hive, symbolizing her role as the leader. The other bee is perched on a branch, representing the natural habitat of bees. Both bees have moving abdomens, adding a whimsical touch to the design.
The queen bee represents fertility, creativity, and productivity. In nature, the queen bee is responsible for laying eggs and ensuring the continuation of the hive. In some cultures, the queen bee is seen as a symbol of feminine power and leadership. She represents the qualities of strength, determination, and the ability to nurture and protect.

Queen Bee signature series bracelet serial number T190S
● 
yellow sapphires: 9.20 cttw
● 
brown diamonds: 1.82 cttw
● 
green diamonds: 0.19 cttw
● 
black diamonds: 0.65 cttw
● 
sliced diamonds: 0.55 cttw
●
 18K yellow gold and 
oxidized sterling silver
bracelet size: 6.70" (17.00 cm)
---
Share