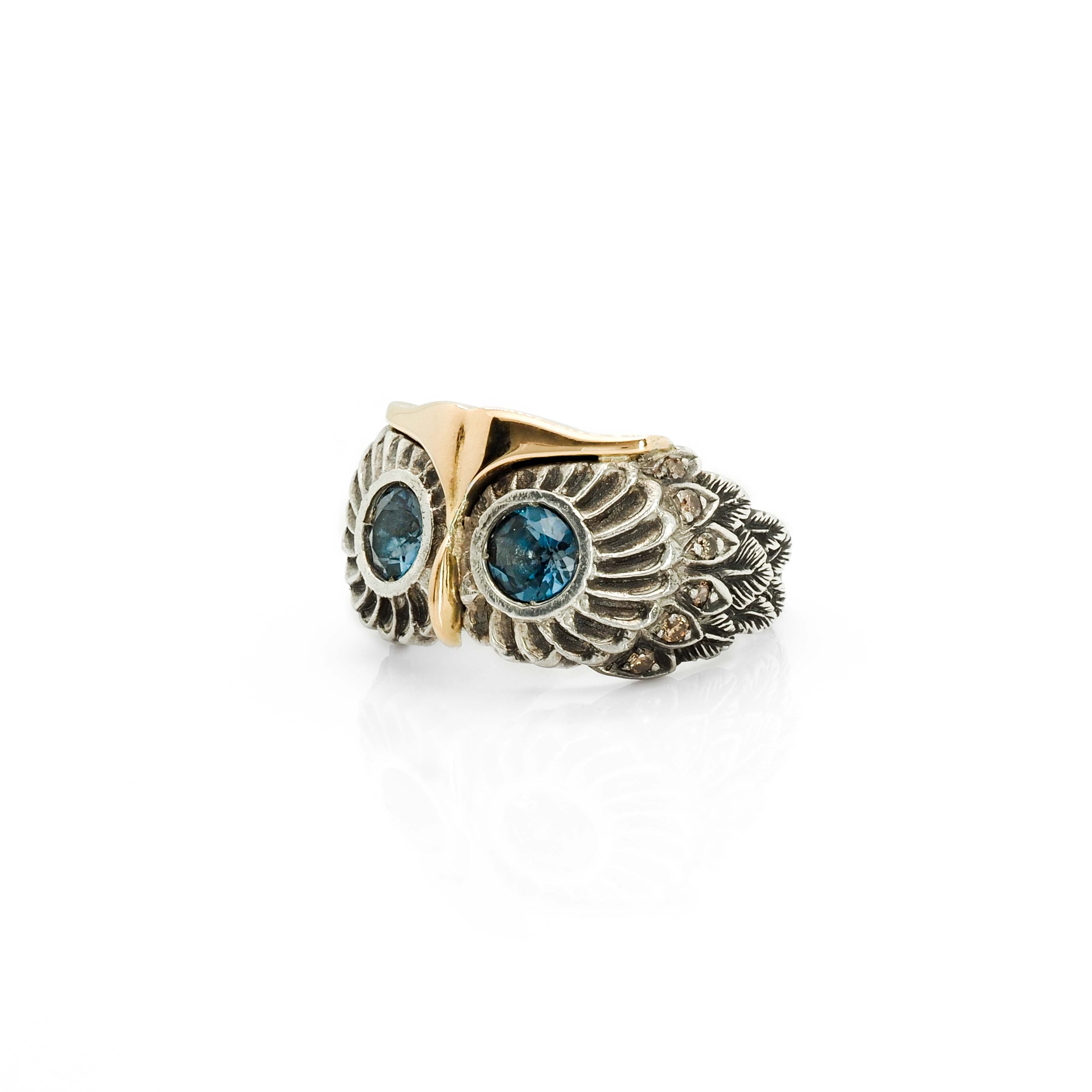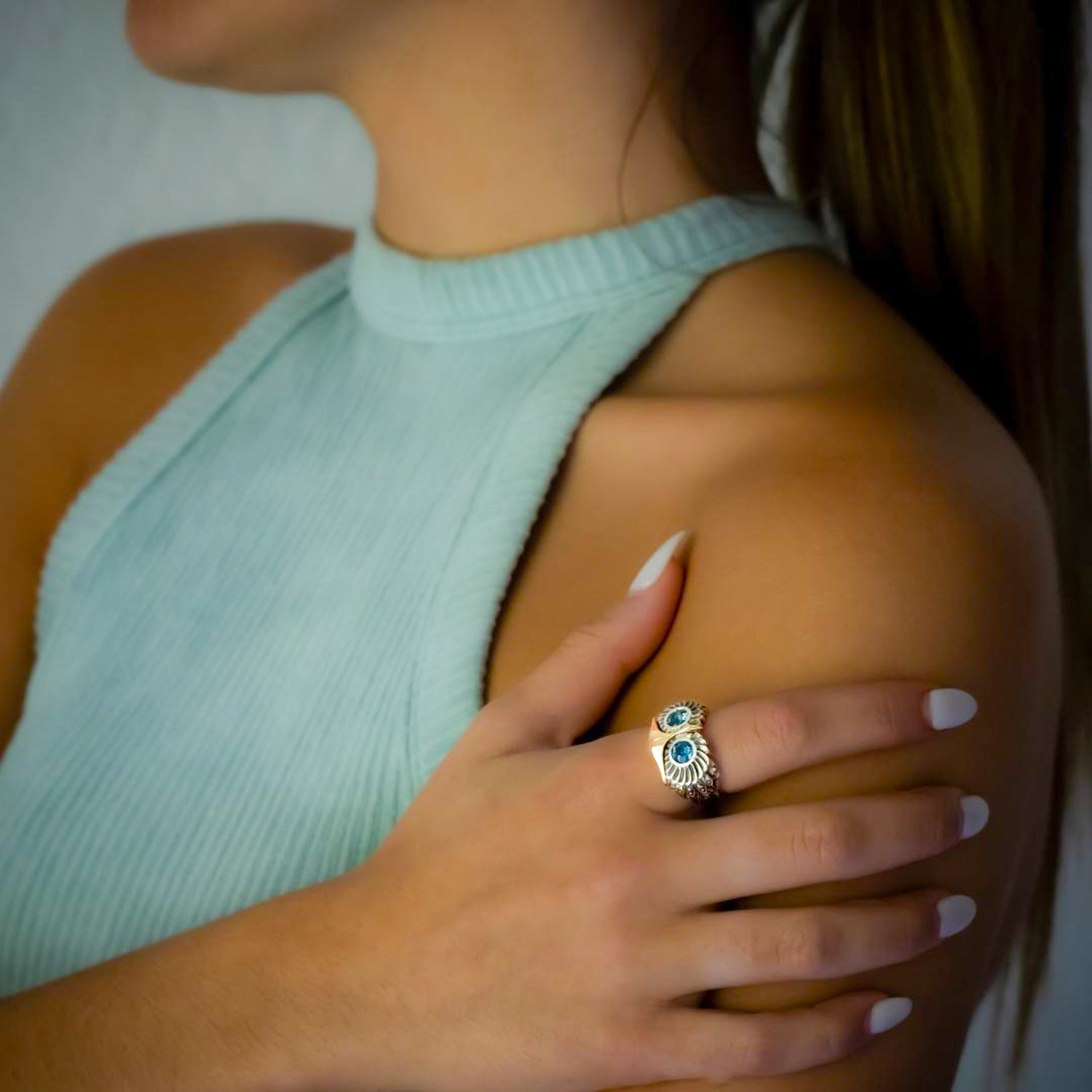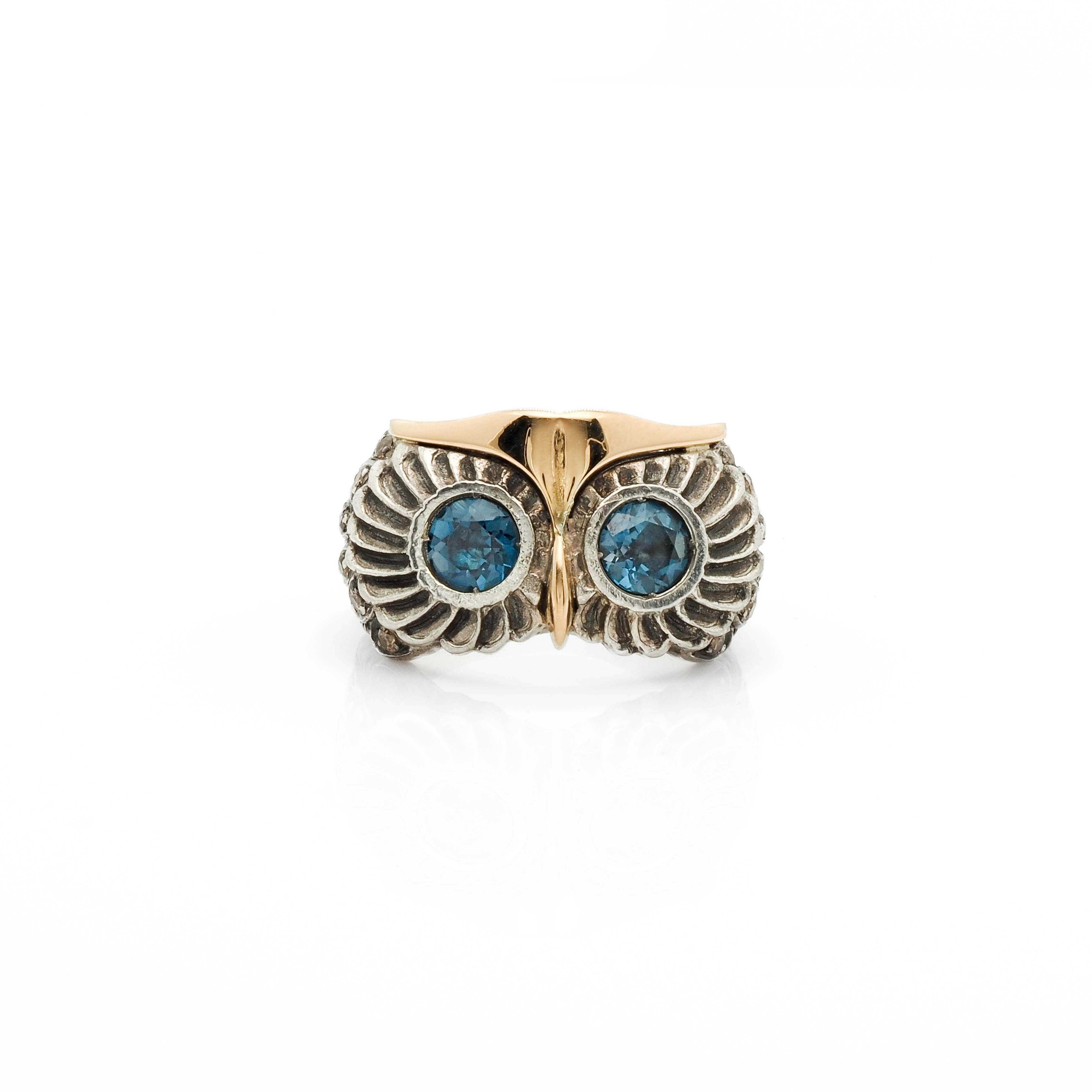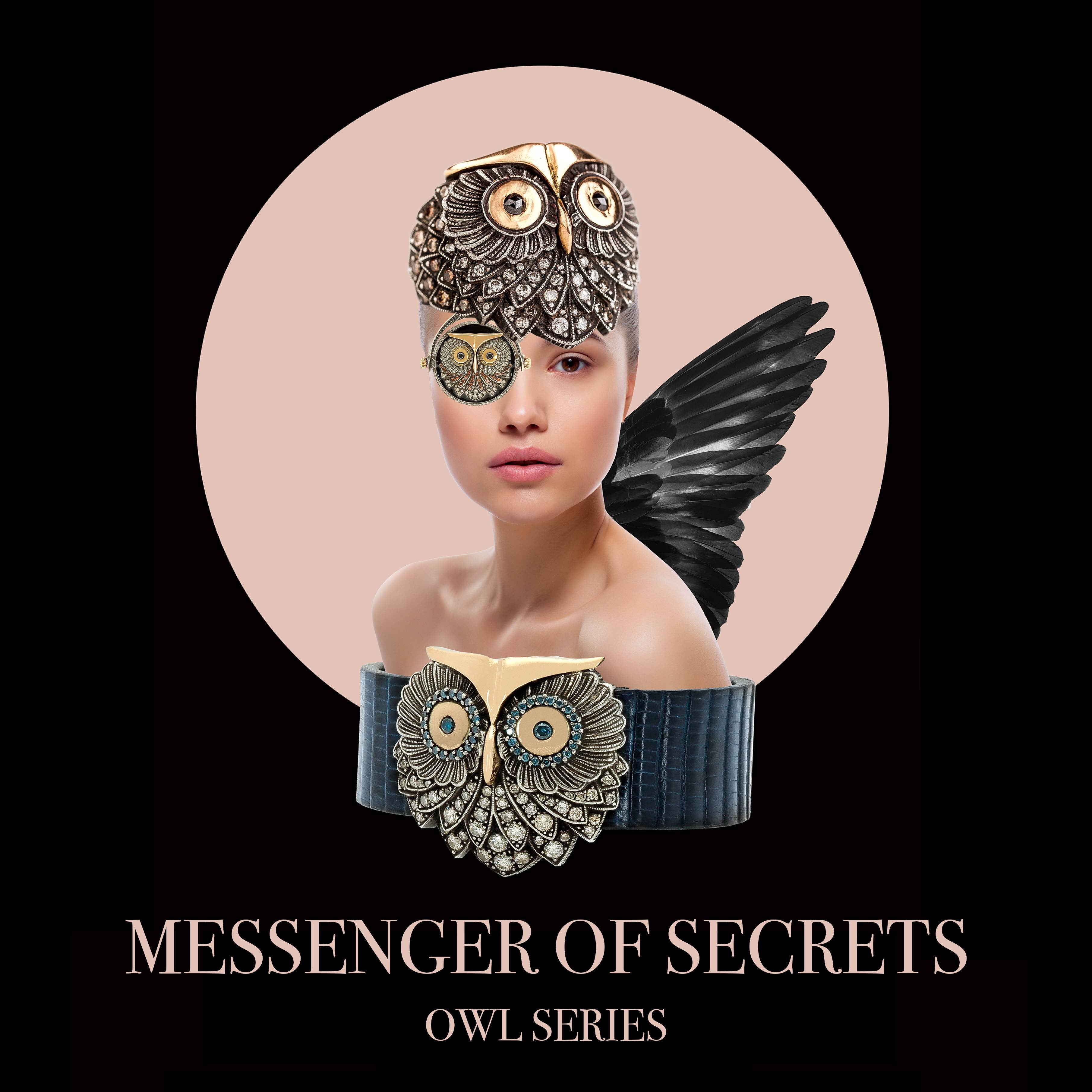 This charming owl ring is a unique piece crafted from 18K gold and sterling silver, featuring a design that captures the essence of the wise and mysterious bird. The owl is a symbol of wisdom, known for its sharp vision and hearing. It is also believed to be a protector and messenger of secrets. The ring features London blue topaz as the owl's eyes, which represents loyalty and righteousness, and brown diamonds for the feathers. It is said to help improve communication and finding success.

Owl ring serial number T228
● brown diamonds: 0.21 cttw
● london blue topaz: 1.00 cttw
● 18K yellow gold and oxidized sterling silver
---
Share
THE OWL
The owl represented a symbol of wisdom and the ability to see and hear what others may miss. With its protective gaze and ability to go unseen, the owl was considered an ideal messenger of secrets. The owl was also revered for its ability to see the soul. In ancient times, three hoots from the owl were thought to be a sign of the end of a difficult phase.