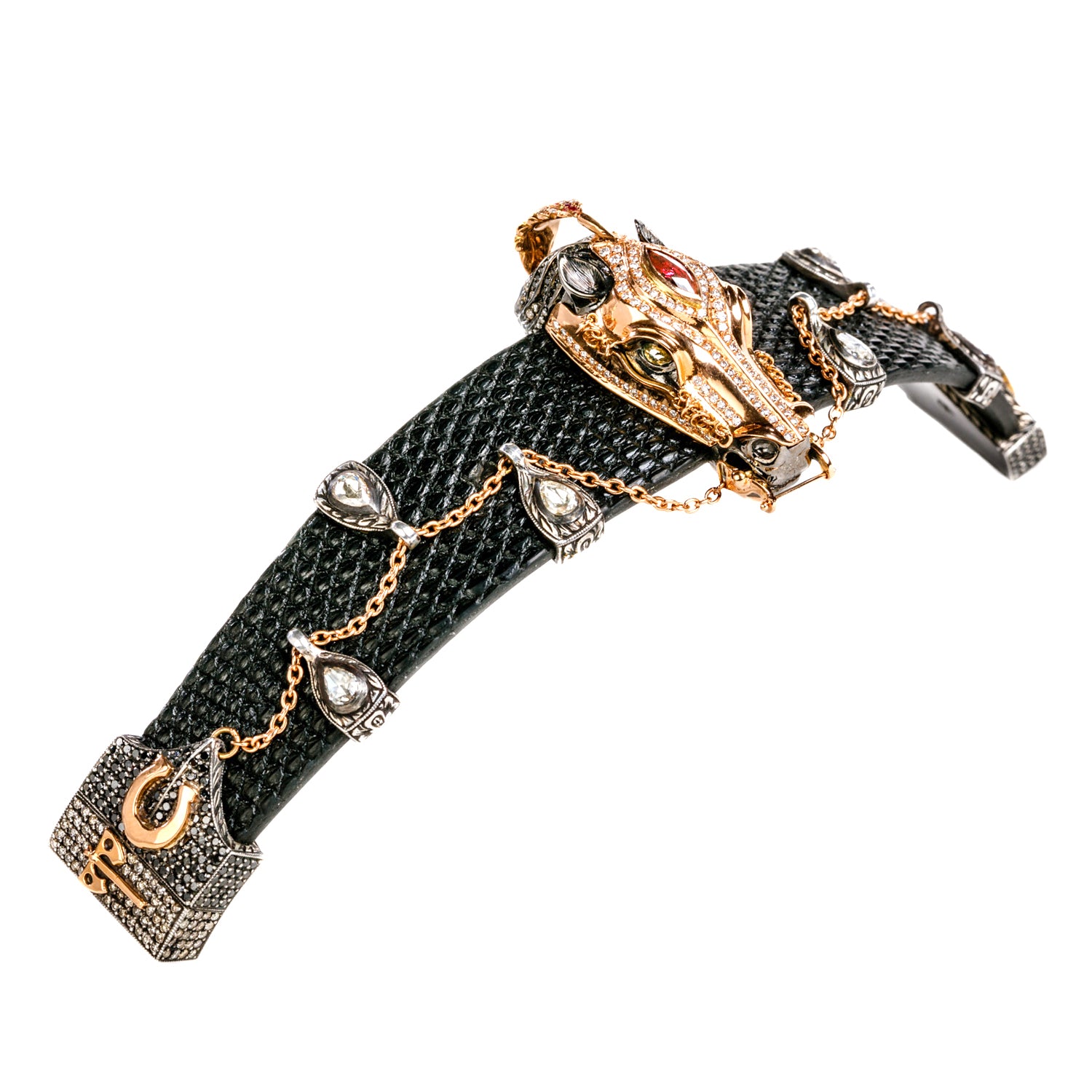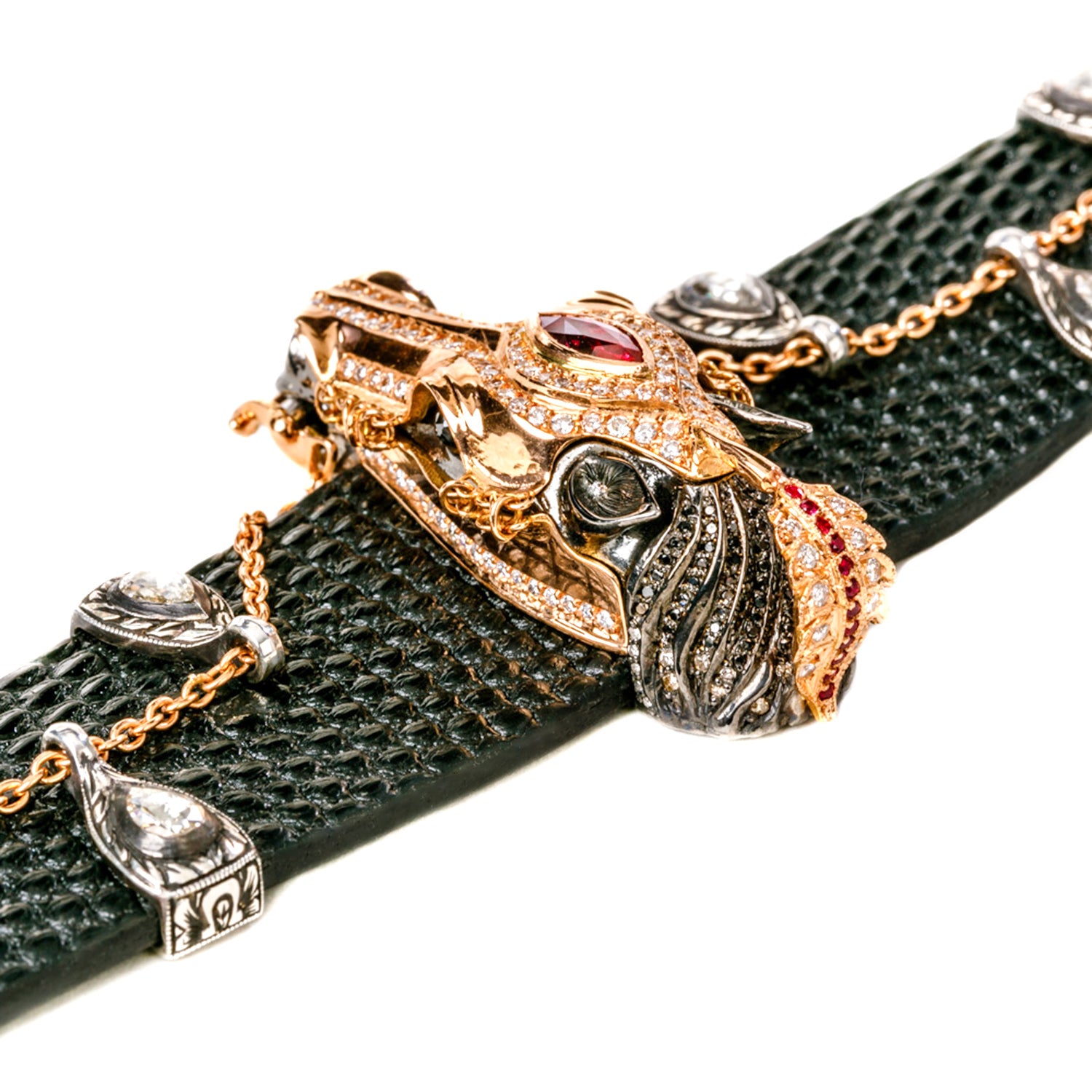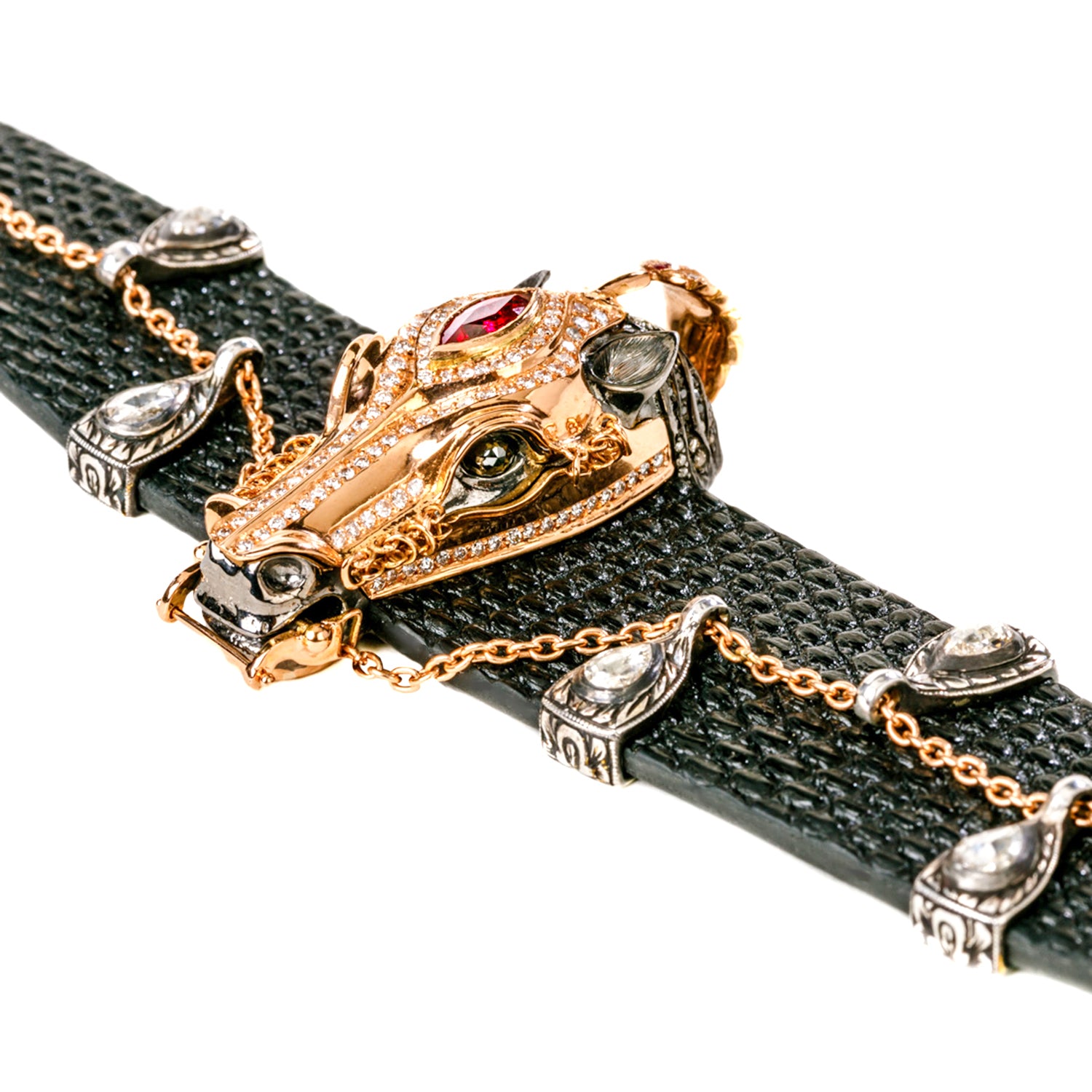 Ceremonial Horse Bracelet with Diamonds
The Ceremonial Horse Bracelet showcases a beautifully handcrafted horse made of sterling silver with an 18K rose gold medieval chamfron, an armor worn by horses in medieval times. The chamfron is adorned with sparkling white diamonds and a central ruby gem. The horse's eyes are crafted from shimmering rosecut diamonds, and its hair is set with black diamonds. The bracelet is made with sterling silver, champagne and black diamonds, white rosecut diamonds and 18K rose gold horseshoes, completing the luxurious look of the piece. The bracelet is finished with a ceremonial feather decorated with rubies, adding a touch of regality to the design. This bracelet, with its intricate details, captures the ceremonial grandeur and history of the horse, making it a truly unique and memorable handmade statement piece. 
Ceremonial Horse bracelet 

● white diamonds: 1.30 cttw
● white rosecut diamonds: 1.34 cttw
● champagne diamonds: 0.86 cttw
● black diamonds: 3.21 cttw

● black rosecut diamonds: 0.86 cttw
● rubies: 1.30 cttw

● 18K rose gold and oxidized sterling silver
● black lizard leather band
bracelet length: 6.85" (17.5 cm)
leather band width: 1.00" (2.50 cm) to 0.80" (2.00 cm) tapered
horse head: 0.80" x 1.90" (2.00 cm x 4.80 cm)


---
Share
THE HORSE
Horses have long been associated with strength, power, and nobility. In many ancient cultures, horses were revered for their beauty and grace, and were often used in ceremonial events to honor gods and leaders. The medieval chamfron is a reminder of the long history of horses in ceremonial events and the important role they have played in human society.