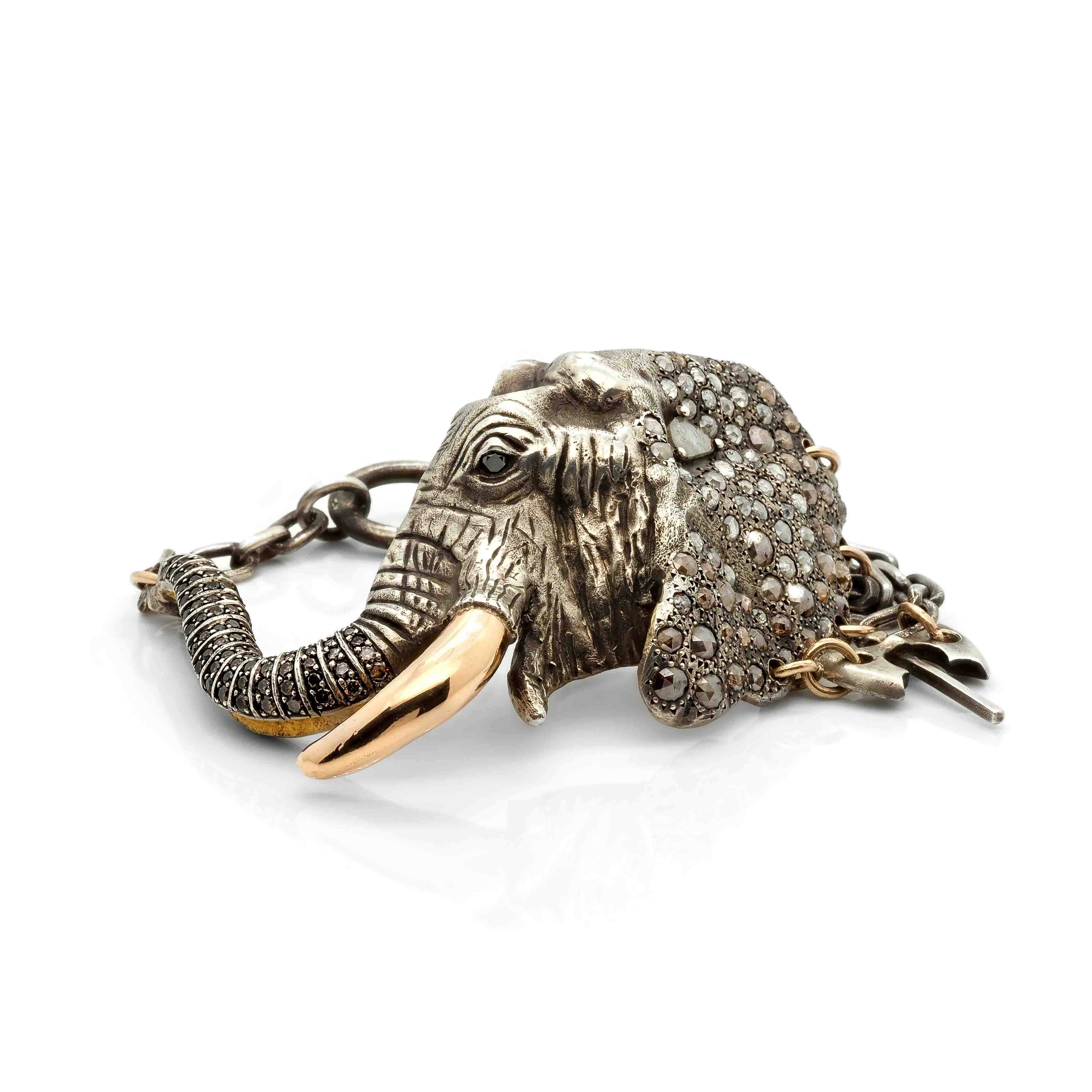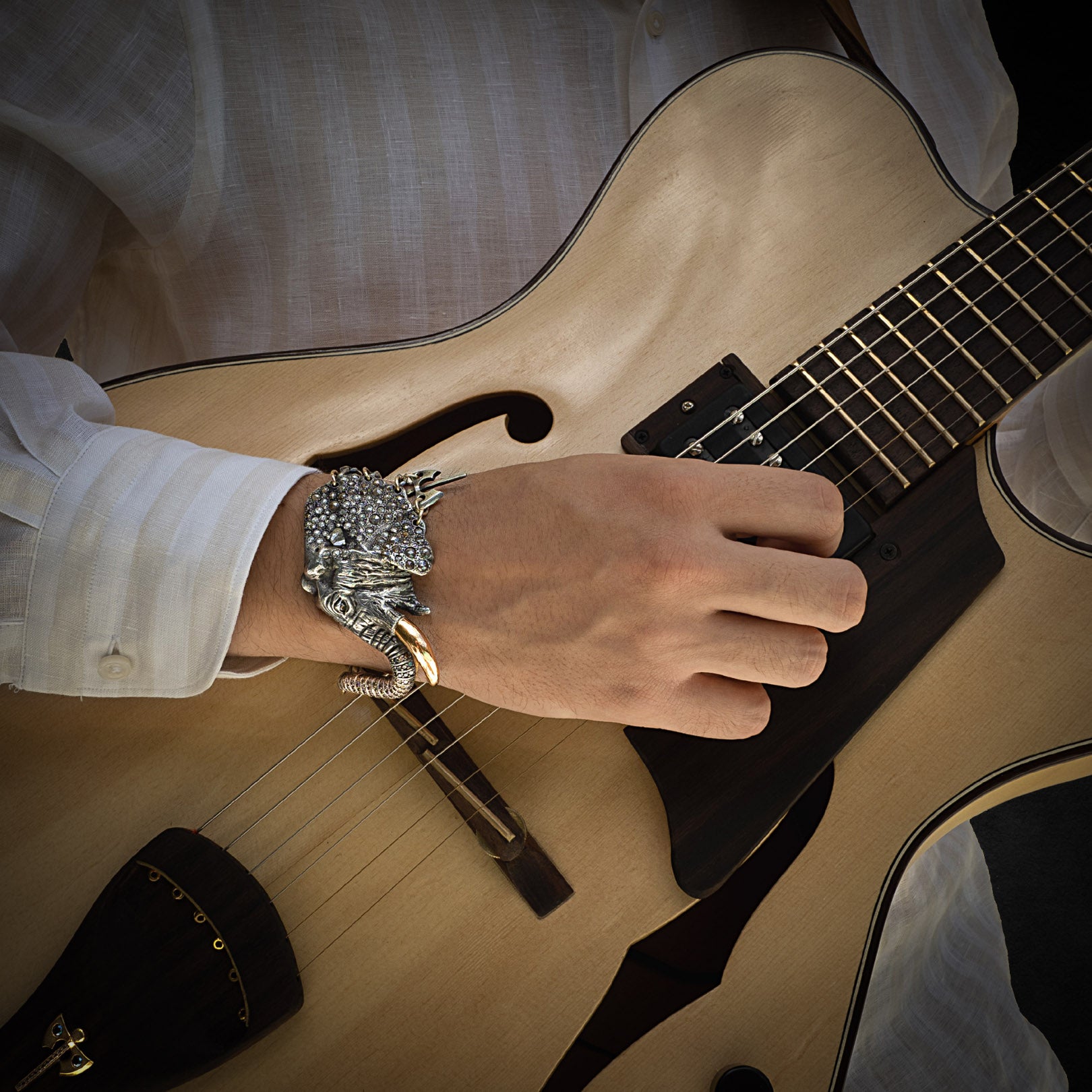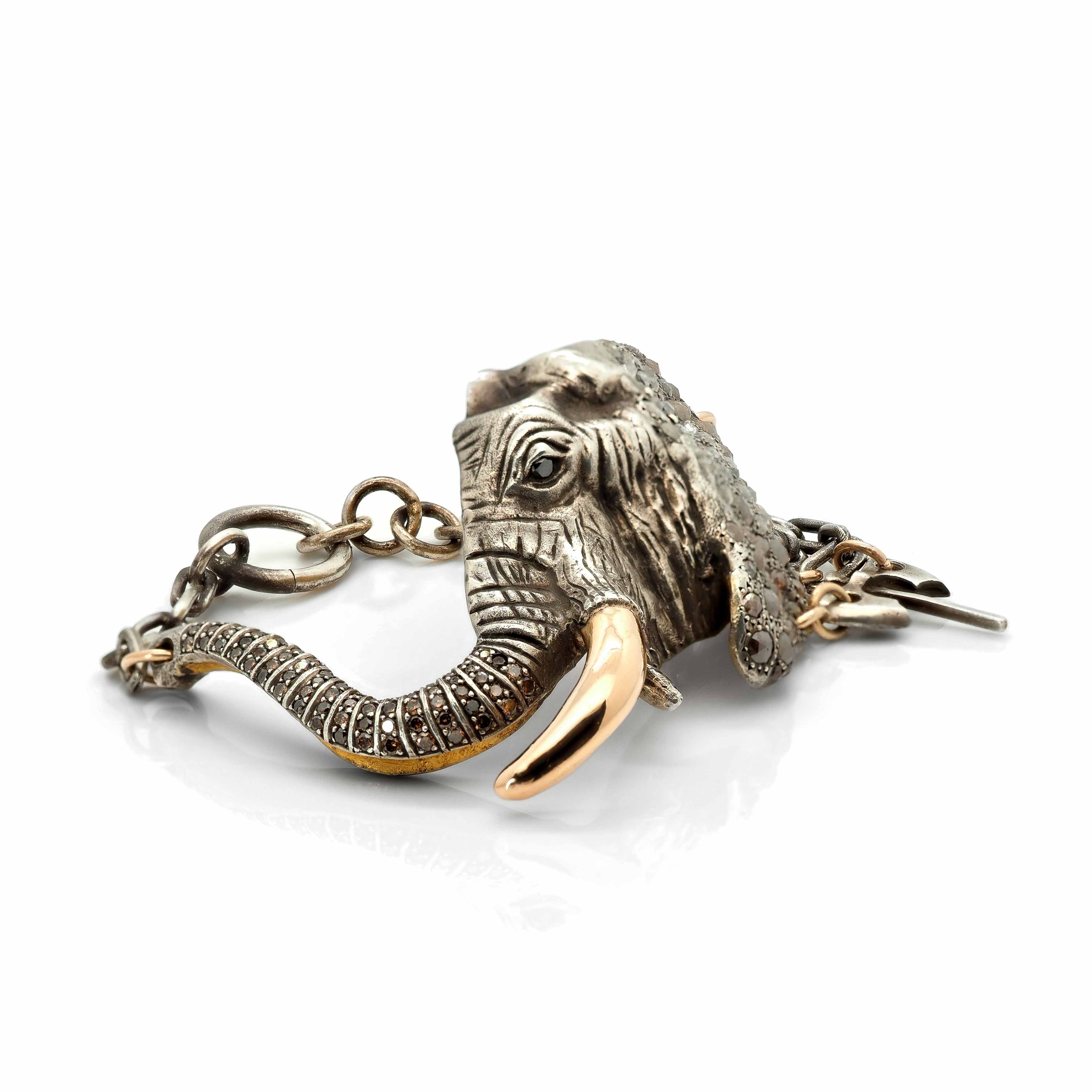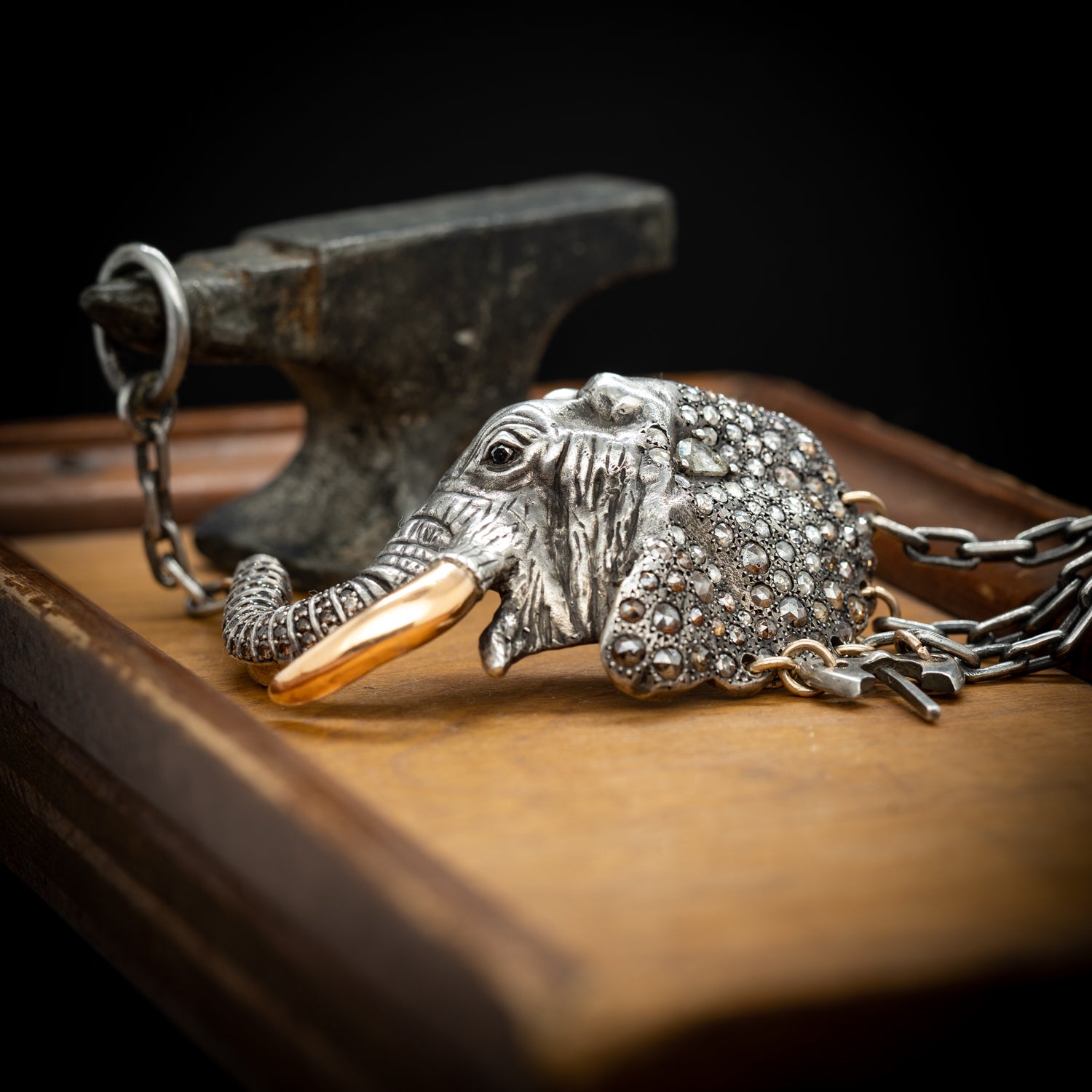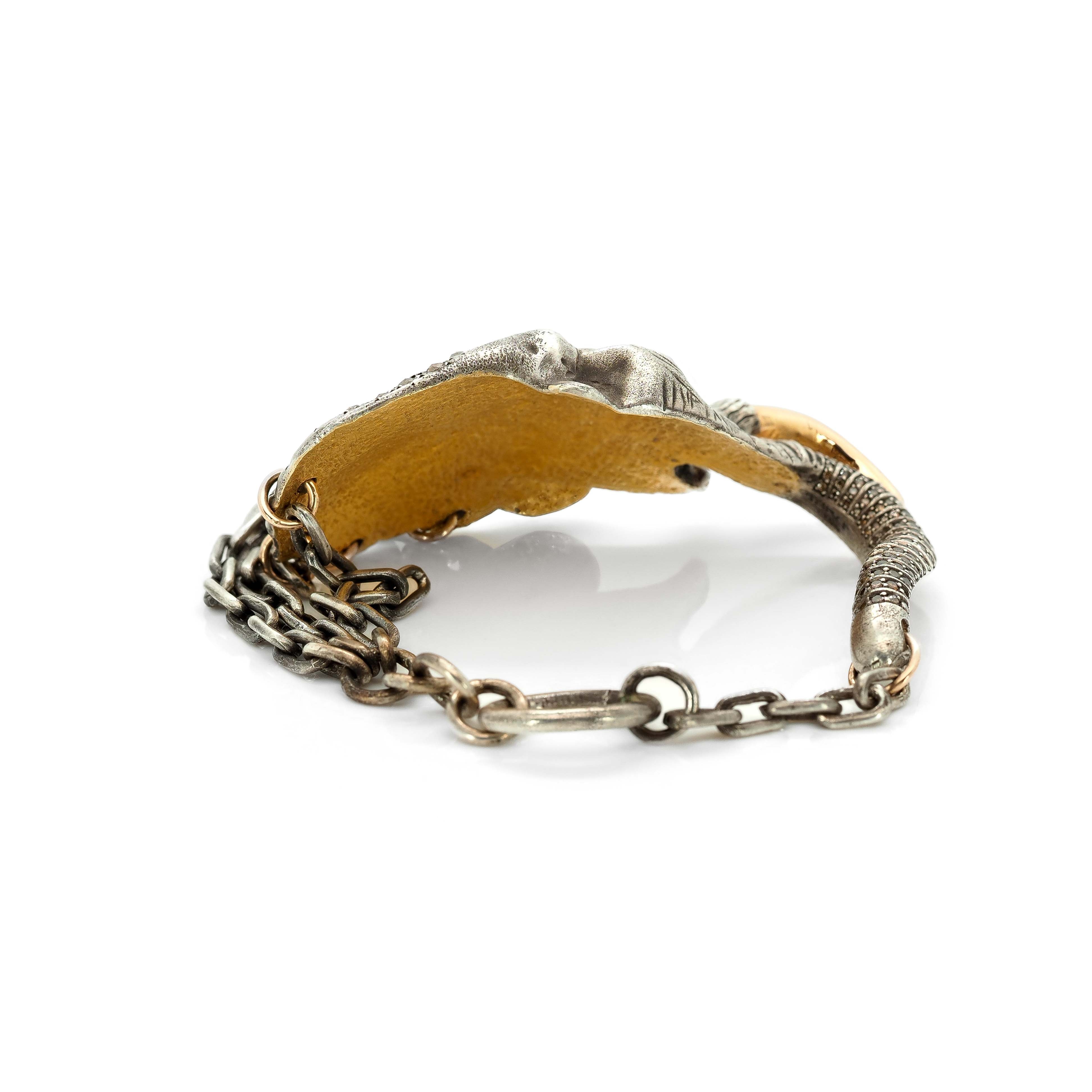 Golden Tusk Elephant Bracelet with Diamonds
This elephant bracelet is a one-of-a-kind piece of jewelry that showcases the beauty and power of this majestic animal. Made from oxidized sterling silver and gold, the elephant's body wraps around your wrist in a perfect fit. The focal point of the piece is the 18K rose gold tusk that adds a touch of elegance. The trunk and ears are adorned with sparkling brown and rough rosecut diamonds, while the back of the piece is made of luxurious 24K gold.


Elephant bracelet
serial number
T199
● 
rough rosecut diamonds: 7.84 cttw
● 
brown diamonds: 1.81 cttw
● 
black diamond: 0.05 cttw
● 
18K rose gold, 24K yellow gold, and 
oxidized sterling silver
bracelet size: 7.00" (17.80 cm) to 8.5" (21.60 cm) adjustable
---
Share
THE ELEPHANT
The elephant is a powerful symbol in many cultures and traditions around the world. It is often associated with strength, wisdom, and good luck. In many African cultures, the elephant is seen as a symbol of power and leadership. The elephant is also known for its loyalty and strong family bonds, making it a symbol of love and unity. Wearing an elephant bracelet can serve as a reminder to tap into one's own inner strength and wisdom, and to move forward with determination and grace.