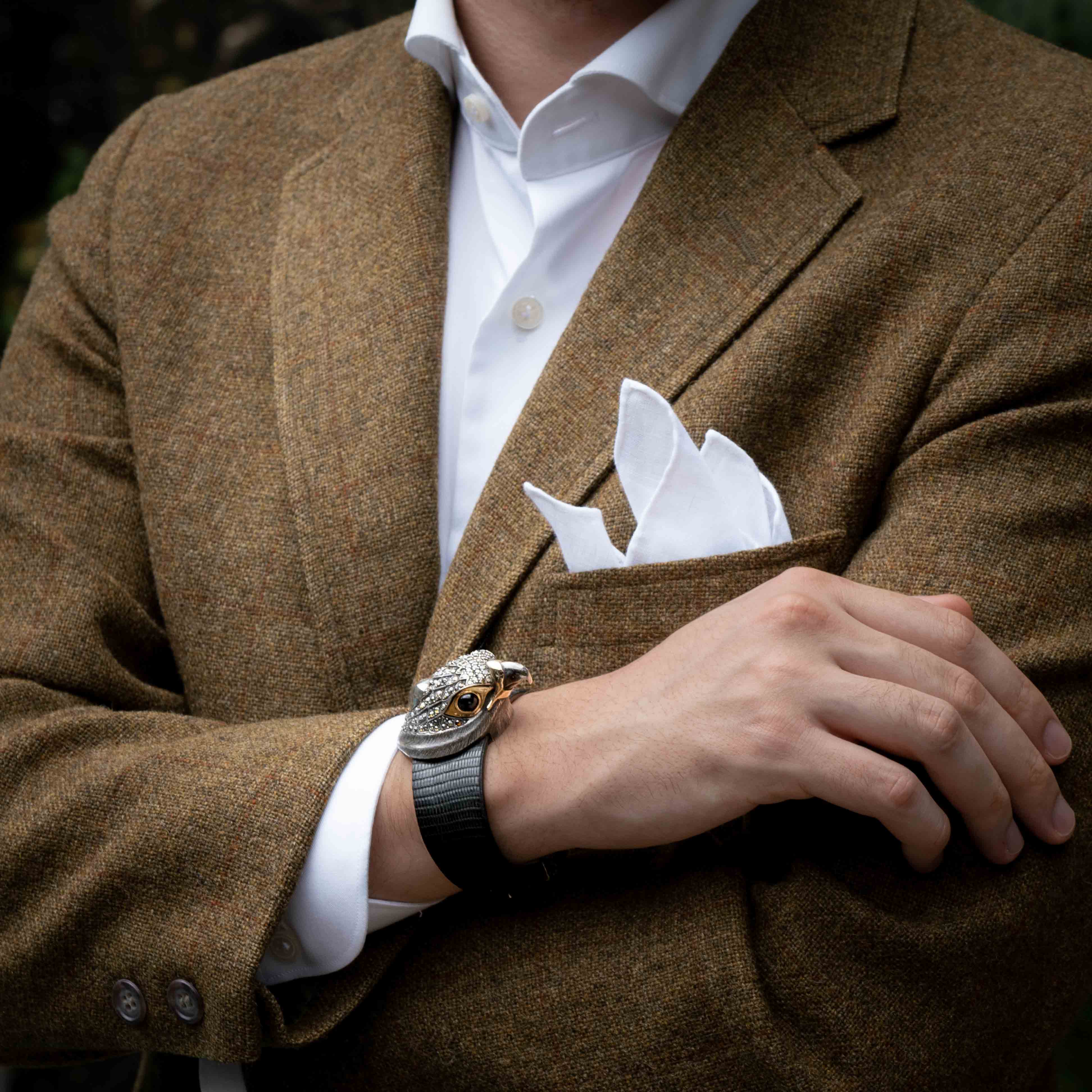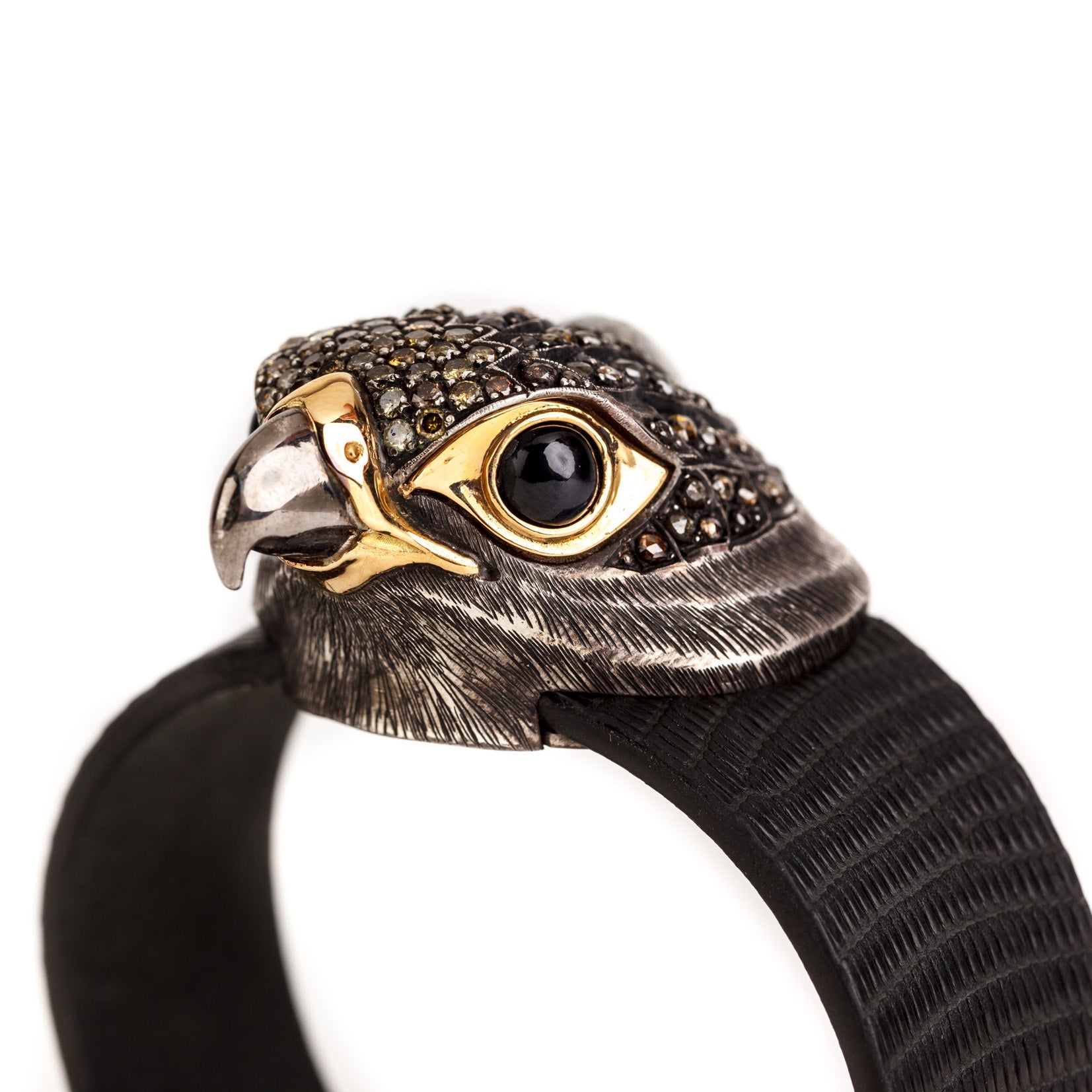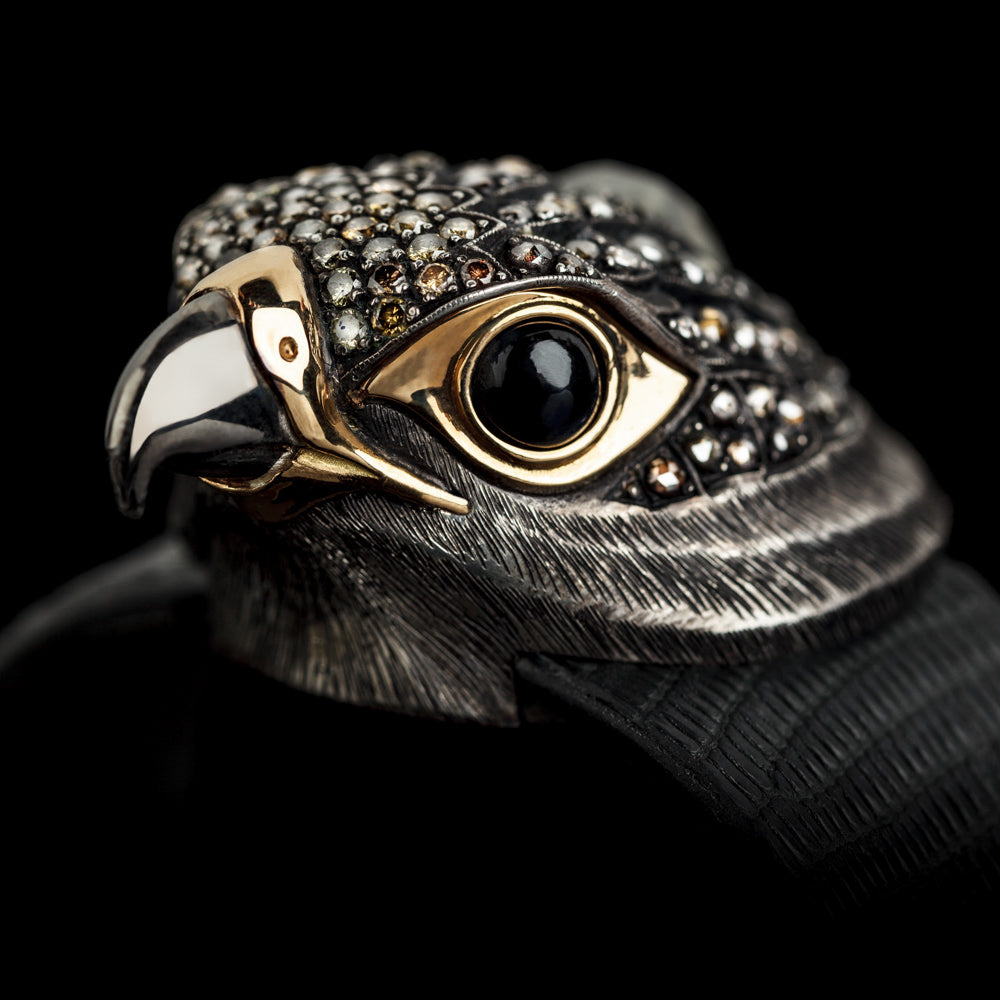 Falcon Bracelet with Rosecut Diamonds
This bold Falcon Bracelet is crafted from 18K rose gold, sterling silver, and featuring brown rosecut diamonds with a grey rough pear shape diamond in the center. The falcon is known for its sharp and piercing gaze, and this is perfectly captured in the design of this bracelet. The use of cabochon sapphires adds depth and realism to the falcon's eye, giving it a lifelike appearance.
Falcon bracelet
serial number
T111
● 
brown rosecut diamonds: 17.00 cttw
● 
grey rough pear shape diamond: 5.59 cttw
● 
cabochon 
sapphires - eyes: 4.57 cttw
● 
18K yellow gold and 
oxidized sterling silver
● 
black lizard leather band
bracelet length: 7.50" (19.00 cm) custom length available


---
Share
THE FALCON
Dating back to ancient times, the Falcon represented a higher vision, or higher knowledge in solving current life dilemmas. The Falcon was a solar emblem for success, victory and rising above a situation. It also represented visionary power, wisdom, and guardianship. This powerful bird was thought to awaken visionary power, leading you to your life purpose. Further evidence of its solar influence, the Falcon was symbolic of the rising sun in ancient Mesopotamia. It was also considered the king of all birds where many gods were shown with the head or body of the Falcon.