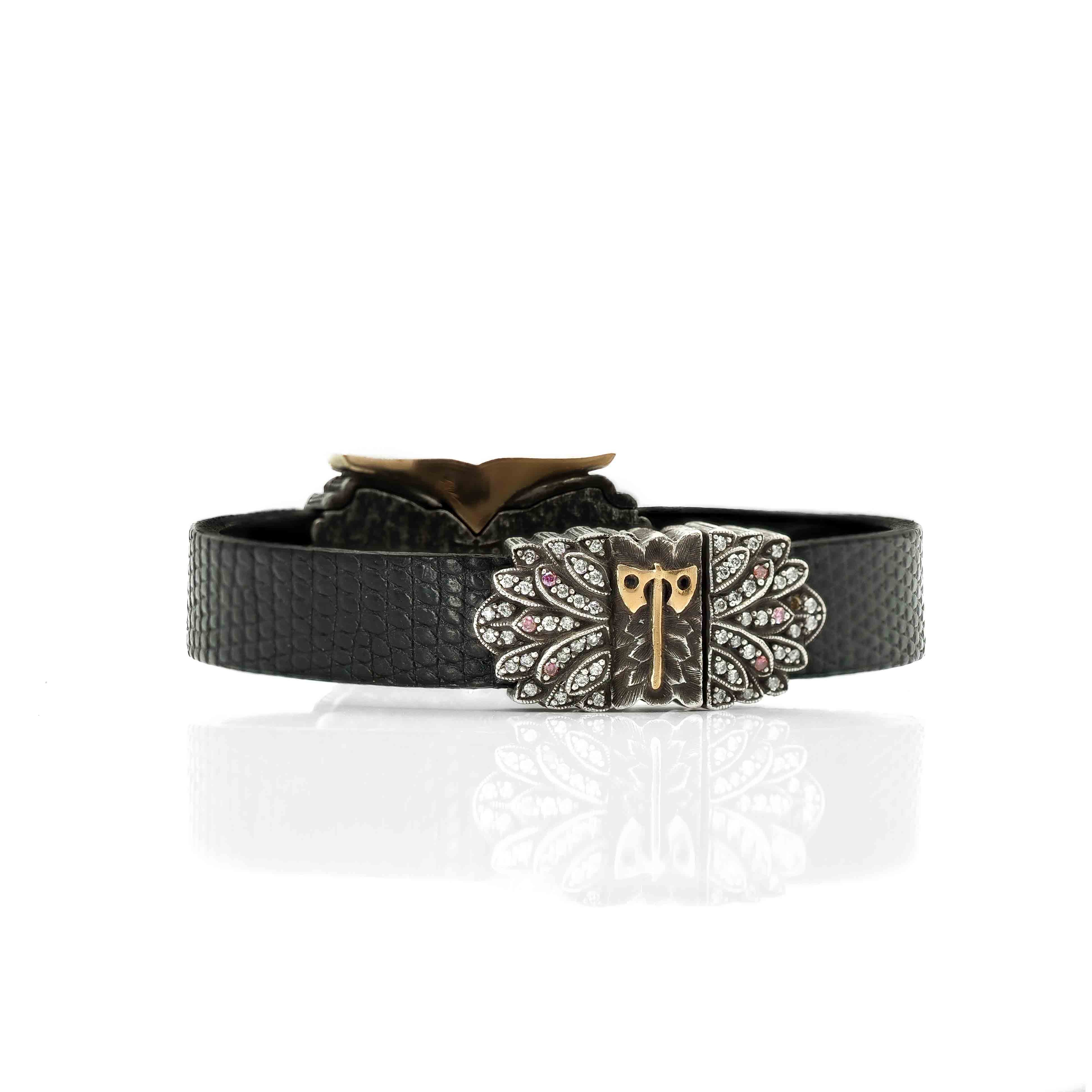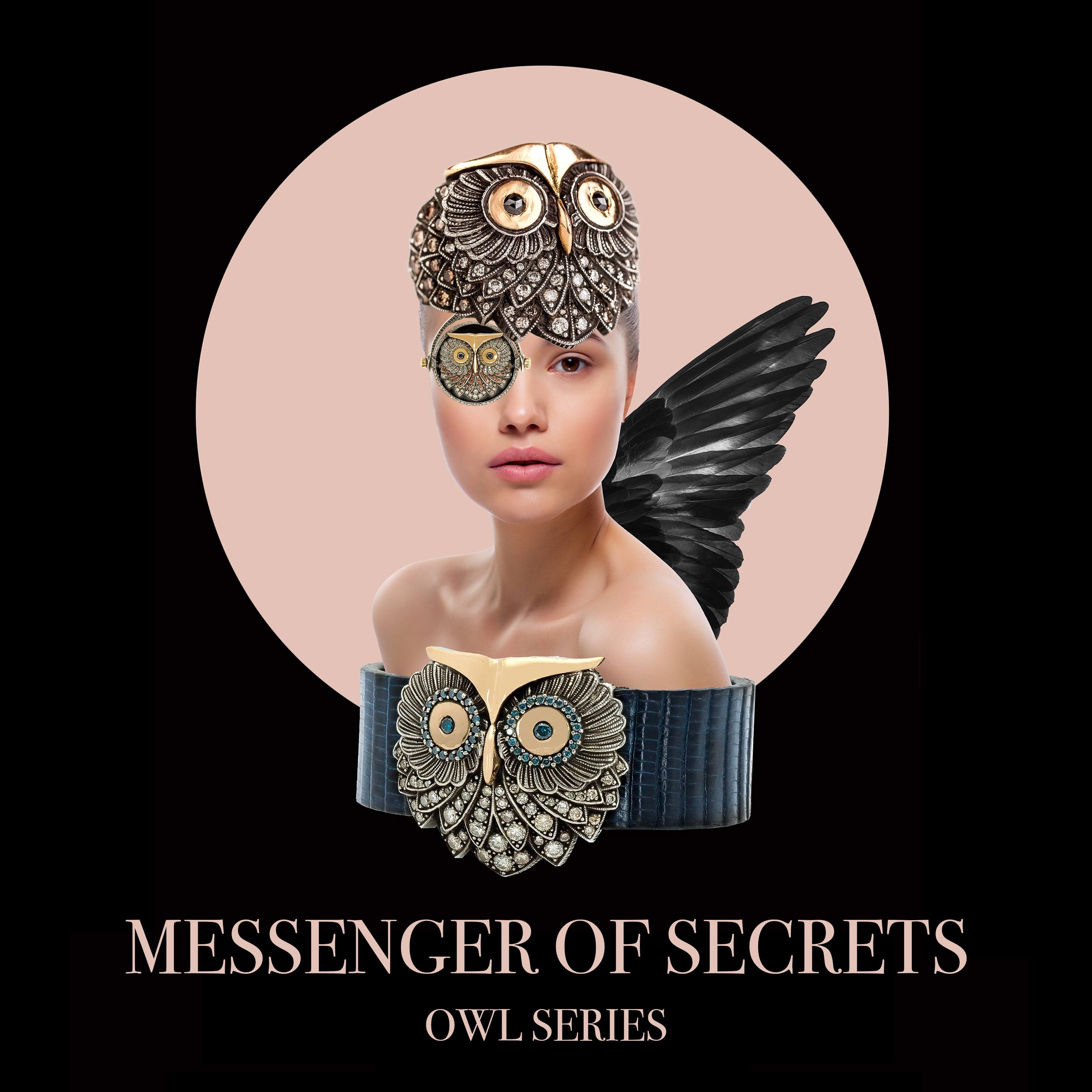 Owl Bracelet with Diamonds
This elegant owl bracelet, crafted from 18K rose gold and sterling silver, captures the essence of the wise and mysterious bird. The owl's eyes are accentuated with striking pink diamonds and the feathers are adorned with sparkling white diamonds. The bracelet is finished in black leather band with the clasp in diamonds adding a touch of elegance to the piece.
The owl is a symbol of wisdom, knowledge, and the ability to see through the darkness. It is known for its silent flight and its ability to see in the dark, making it a symbol of intuition, insight and the ability to navigate through difficult situations.
In many cultures, the owl is associated with the spiritual realm and is thought to be a messenger of secrets. Wearing this owl bracelet serves as a reminder to tap into one's own inner wisdom, intuition and the ability to navigate through difficult situations. It also represents the pursuit of knowledge, education, and the wisdom of the ancestors.
Owl bracelet
serial number
T105
● white
 diamonds: 0.83 cttw
● pink
 diamonds: 0.65 cttw
● 
18K yellow gold and 
oxidized sterling silver 
bracelet length: 7.20" (18.20 cm) custom length available
owl head: 1.40" x 0.80" (3.55 cm) x 2.00 cm)
leather band width: 0.45" (1.10cm)

---
Share
THE OWL
The owl represented a symbol of wisdom and the ability to see and hear what others may miss. With its protective gaze and ability to go unseen, the owl was considered an ideal messenger of secrets. The owl was also revered for its ability to see the soul. In ancient times, three hoots from the owl were thought to be a sign of the end of a difficult phase.