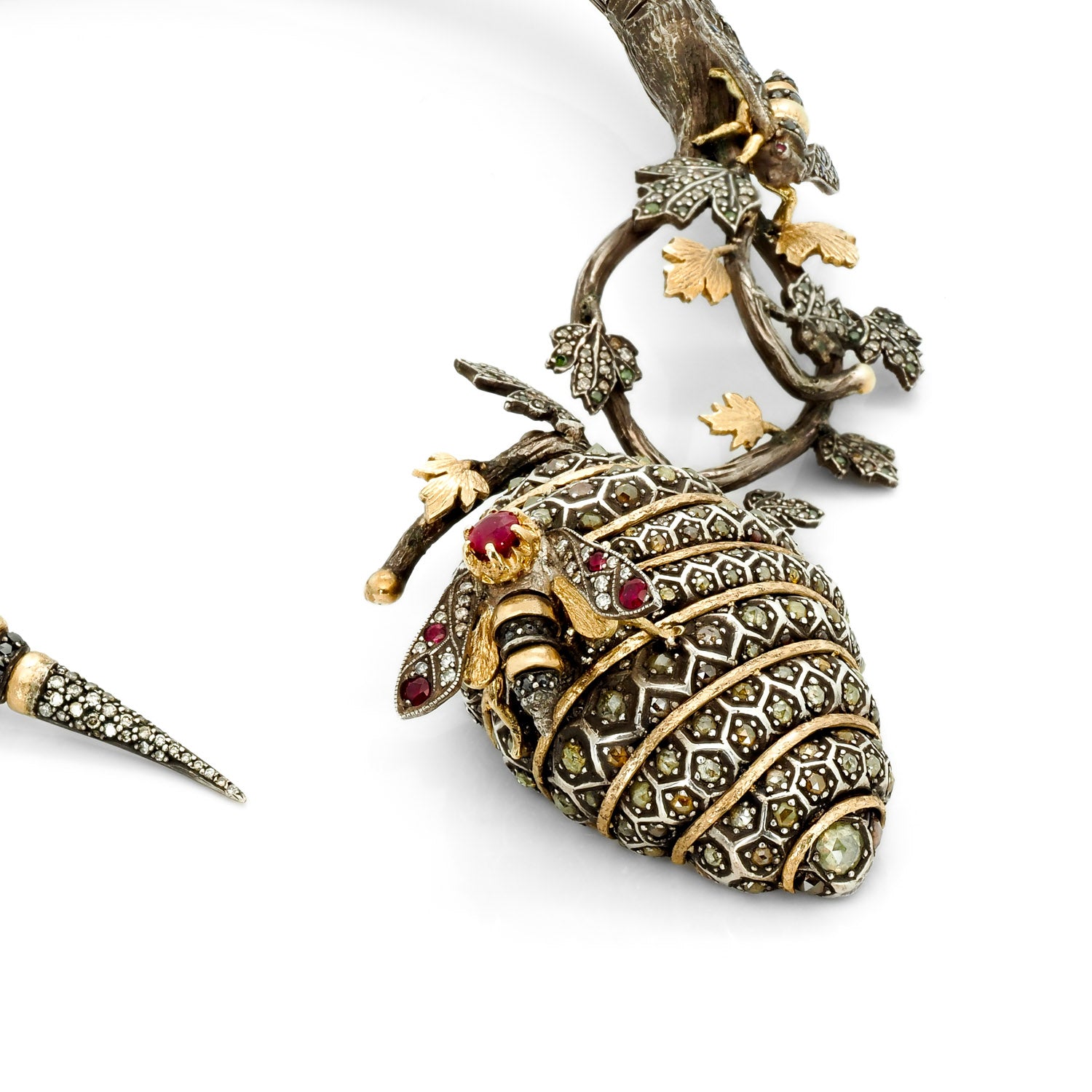 Queen Bee Necklace with Diamonds Signature Series
The Queen Bee Necklace features a beehive pendant made with sparkling rose cut diamonds, colorful sapphires, 18K gold, and sterling silver. The hive serves as the centerpiece of the necklace, with three bees perched on top. One of the bees is the queen, distinguished by her ruby crown. The queen bee is perched on the hive, symbolizing her role as the leader. The other two bees are resting on a branch and leaves, representing the natural habitat of bees. All of the bees have moving abdomens, adding a whimsical touch to the design. This necklace is a true work of art, handmade with attention to detail. It is a one-of-a-kind piece that is sure to be admired.
The queen bee represents fertility, creativity, and productivity. In nature, the queen bee is responsible for laying eggs and ensuring the continuation of the hive. In some cultures, the queen bee is seen as a symbol of feminine power and leadership. She represents the qualities of strength, determination, and the ability to nurture and protect.

Queen Bee signature series necklace serial number T181S
● 
brown diamonds: 2.24 cttw
● rosecut rough
 diamonds: 13.84 cttw
● 
black diamonds: 1.82 cttw
●
 18K yellow gold and 
oxidized sterling silver
beehive size: 2.17" x 1.38" (5.50 cm x 3.50 cm)
---
Share