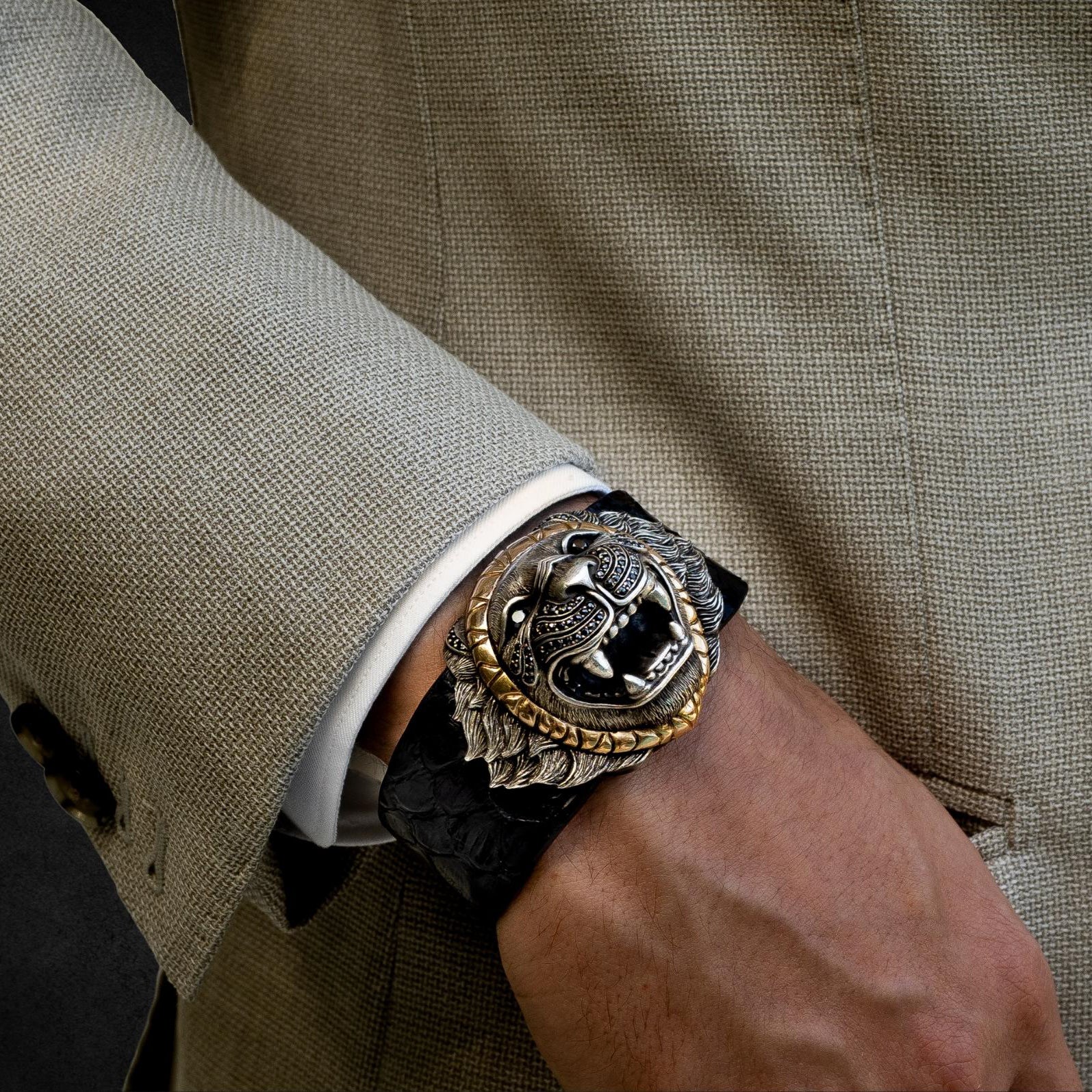 Lion Bracelet with Black Diamonds
This luxurious lion bracelet is crafted from 18K gold, sterling silver, and features black diamonds. The lion's face is hand-engraved to capture the intricate details of its fur, and the mane is further accentuated in the clasp with colorful natural diamonds. The bracelet is finished with a black snake leather band, adding a touch of elegance to the piece.
Lion bracelet
serial number 
T156
● 
black diamonds: 1.52 cttw
●
 18K yellow gold and
oxidized sterling silver 
● 
black snake skin leather band
bracelet length: 7.80"
lion head size: 2.10" x 1.65" h: 0.90"
leather band width: 1.20" to 0.80"
---
Share
THE LION
Bronze Age cultures focused their symbolic displays on the remaining powerful and dangerous animals of the region this included big cats such as lions. By comparing themselves to the most powerful and ferocious carnivores of the land, leaders placed themselves symbolically at the top of the natural hierarchy, serving to legitimize their leadership role and their military prowess. Lions were used by the elites as an almost universal symbol for kingly strength and political power.