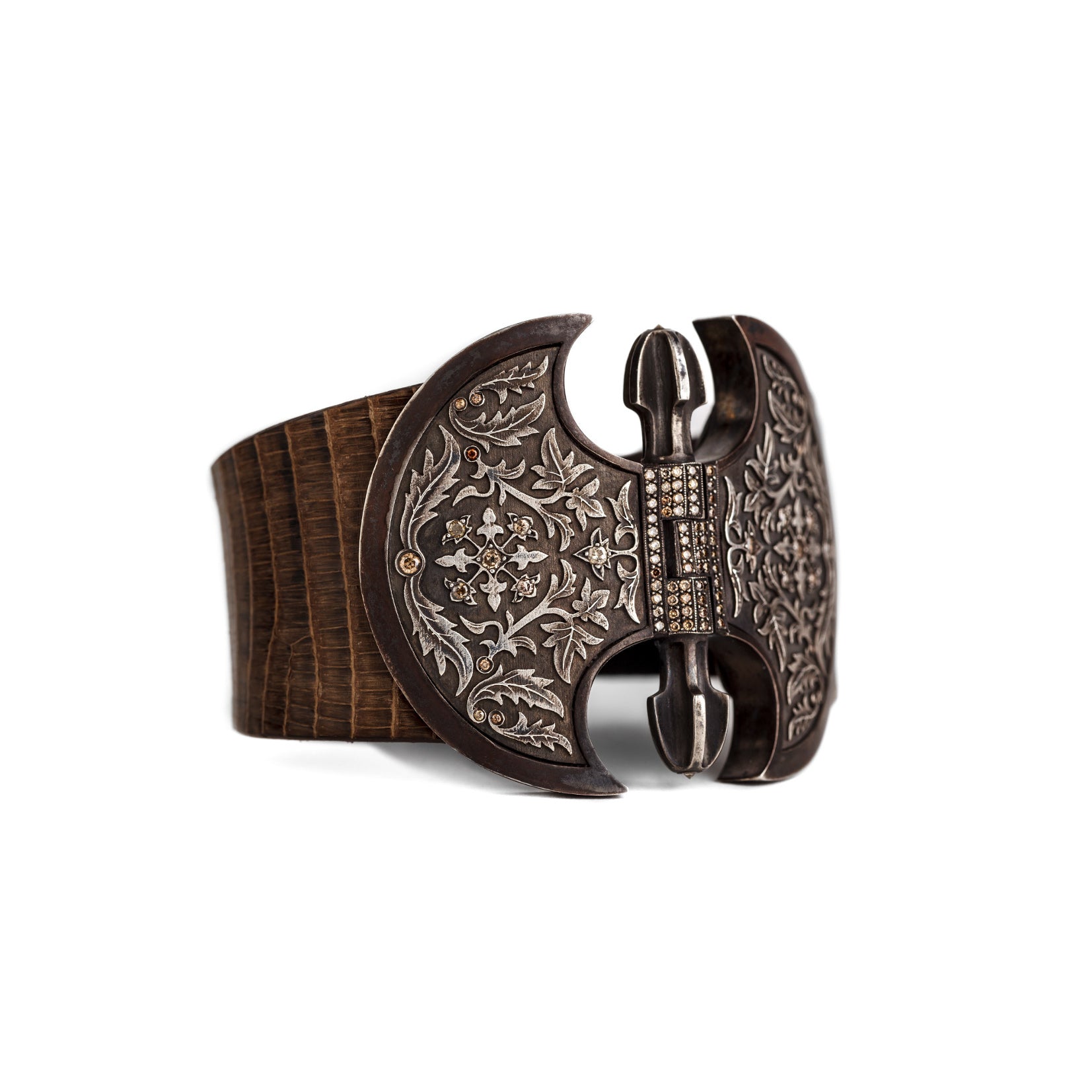 This exquisite bracelet showcases a double-headed labrys meticulously handcrafted in sterling silver. The centerpiece is adorned with an Ottoman floral pattern, 
designed to exude timeless beauty and sophistication. 
Labrys bracelet
serial number
T129
● 
brown diamonds: 1.10 cttw
● 
oxidized sterling silver
● 
brown lizard leather band
bracelet length: 8.00" (20.00 cm) custom length available
labrys size: 2.70" x 2.00" (7.00 cm x 5.00 cm)
leather band size: 1.50" ( 3.80 cm) to 1.00" (2.54 cm) tapered

---
Share
THE LABRYS
Labrys is the term for a symmetric double-headed axe that was introduced in Anatolia, where such symbols have been found in Catalhoyuk dating from the Neolithic age. The double-headed axe was often found in the hands of the Hurrian skygod and storm, representing his strength and power. Along with its symbolism of sacred power, it was common to find ancient depictions of the labyrs between the horns of a bull or a cow, suggesting the belief that bulls and cows were all-powerful and placed in high regard.