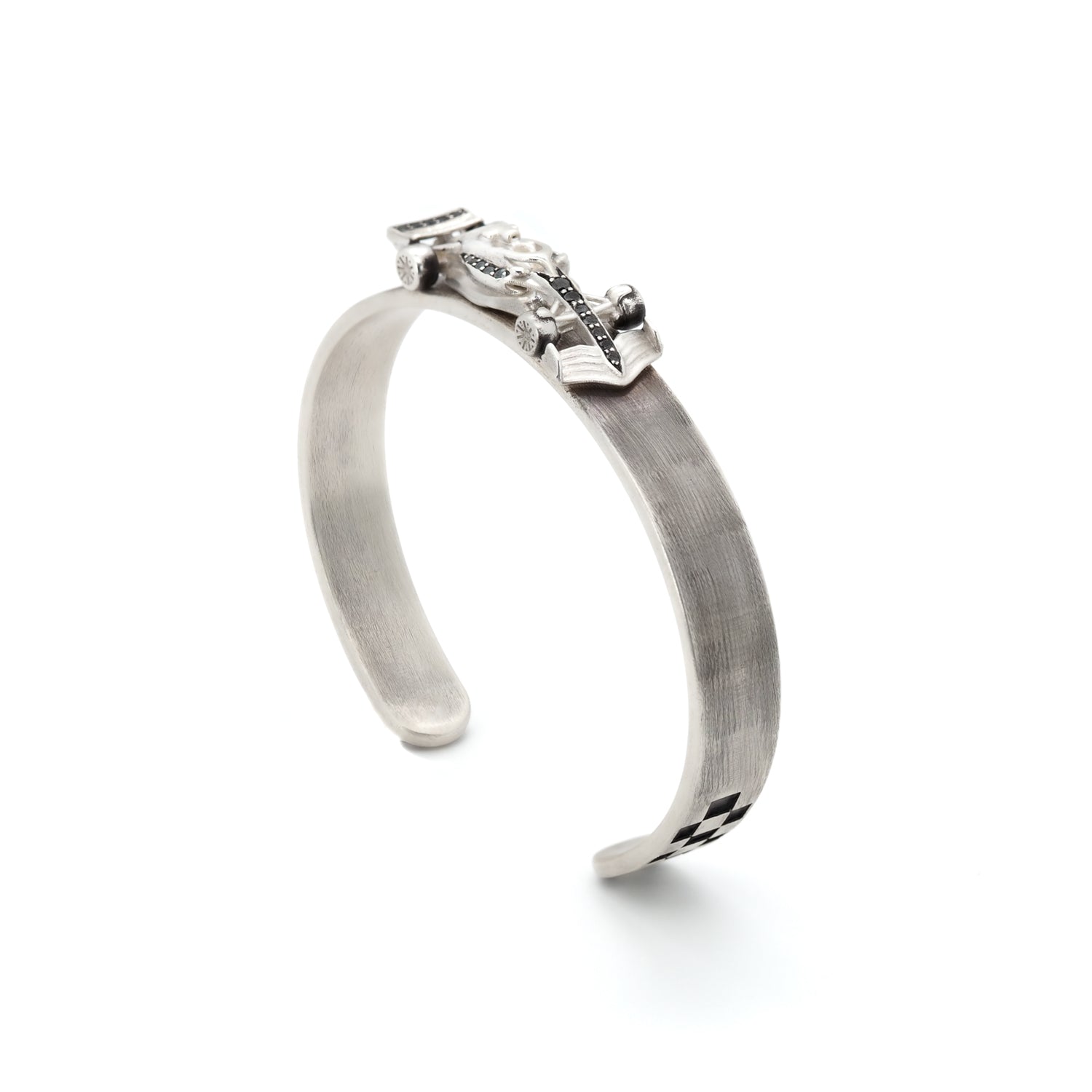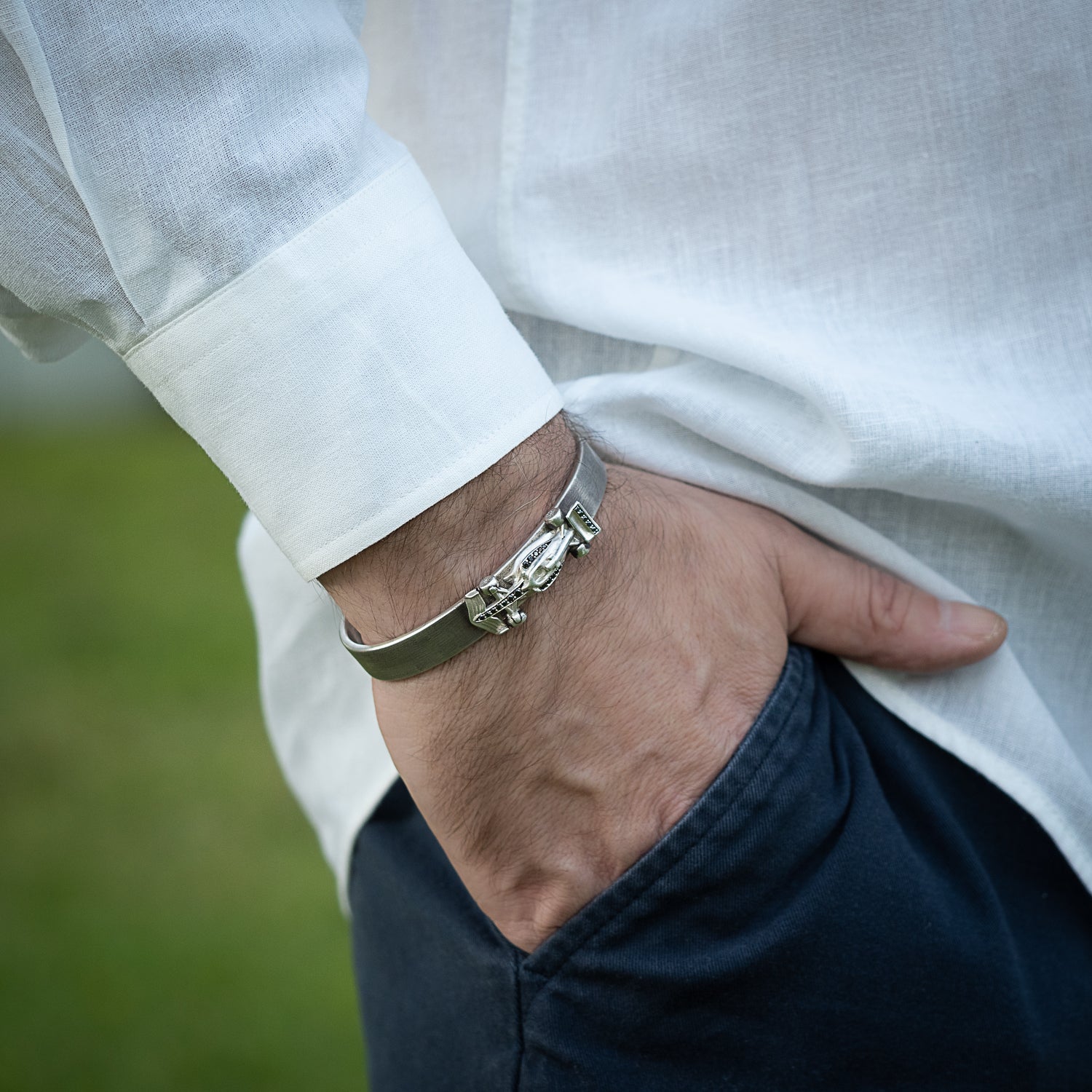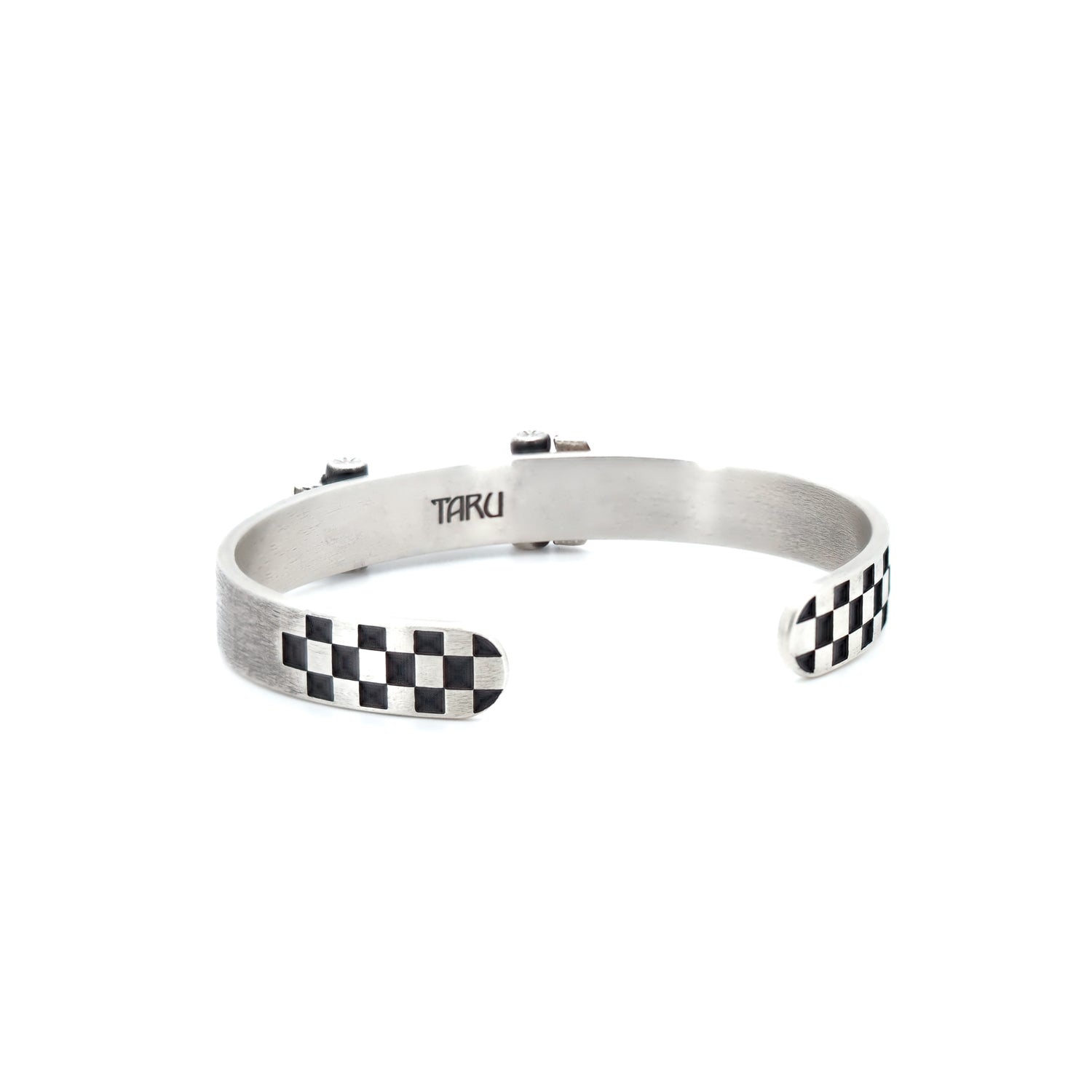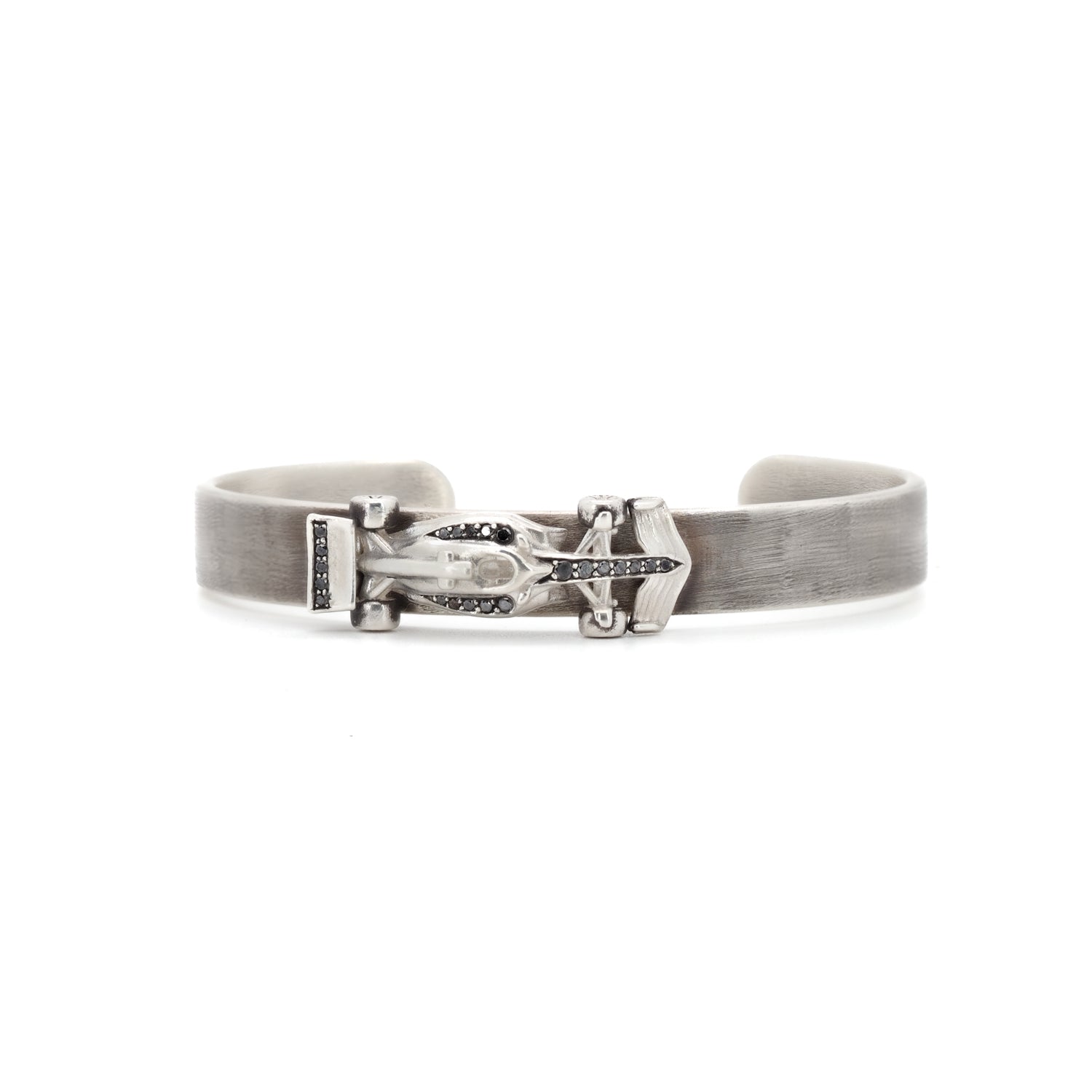 The Race Car Bangle is a unique and striking piece that perfectly captures the thrill and speed of the racetrack. Crafted from sterling silver, this bangle features a sleek and modern design, with a surface that is patterned to represent the texture of the racetrack.
At the center of the bangle sits a sleek and aerodynamic race car design complete with intricate details. The car is set with black diamonds, which create a striking contrast against the silver. The streamlined body of the car creates a sense of movement and energy. The wheels are finely detailed and perfectly balanced, ready to take on any race course. The bangle is finished with a checkered finish flag design on either end, adding a sporty and dynamic touch to the piece.
● black diamonds: 0.37 cttw.
Bangle size: large (inner size 2.70"x 2.10" / 6.80cm x 5.30cm)
---
Share